Leightons Fleet opened its doors in March 2001. With a broad selection of eyewear brands, our Fleet branch is situated in the town centre so you can easily access expert, personalised eye care and the latest eyewear trends.
Branch News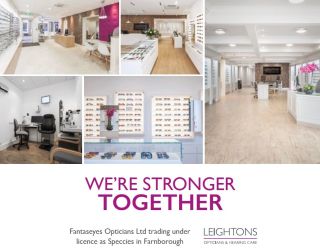 Oct 10, 2019 - Leightons News
We are pleased to announce that Leightons has been joined by Fantaseyes Opticians Ltd, trading under licence as Speccies in Farnborough.
View all branch news