PLEASE NOTE: Following the government announcement on the evening of 23rd March 2020, we will be closed until further notice. For any questions or concerns, please call us on 0800 40 20 20 or visit leightons.co.uk/coronavirus-update.
From Monday 18th November Leightons Tadley will be located at 74 Franklin Avenue, Tadley, RG26 4ET. Please note the telephone number has not changed.
Leightons Tadley began its life as a satellite of the much bigger Leightons Reading, opening every Tuesday and Friday. It began trading in its own right over 20 years ago.
Until recently, the branch was the smallest Leightons practice. However, in November 2019, the Tadley team moved into new premises just down the road, and overnight became the largest square footage in the group!
The state-of-the-art Tadley branch includes optical testing rooms, an amazing selection of glasses and a dedicated audiology suite. It's located right in the centre of Tadley, where it offers great service, a great range of choice and a bespoke experience six days a week.
Branch News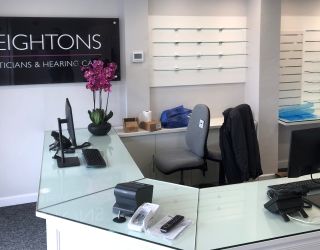 Nov 18, 2019 - Leightons News
If you hadn't already heard the news, Leightons Tadley has moved to a new address! Don't worry too much though, we're only just down the road.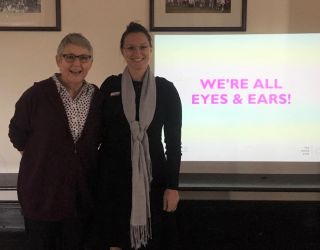 Oct 16, 2019 - Leightons News
Recently, an expert team from Leightons Tadley visited the Aldermaston Ladies Group to give a presentation on the importance of regular eye exams and looking after your hearing.
View all branch news