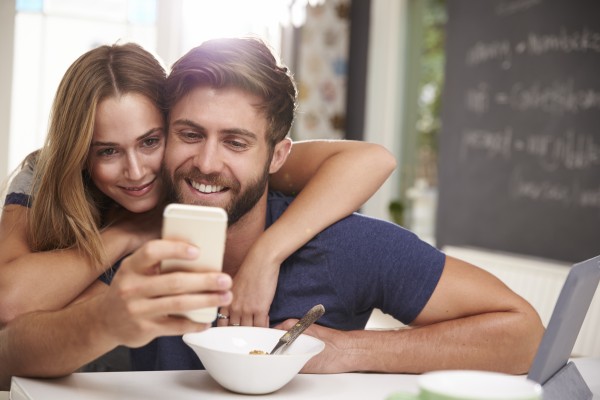 Multifocal contact lenses
Ever find yourself squinting to read a text message? Or holding letters at arm's reach, so the words come into focus?
You're not the only one. As time goes by, our eyesight evolves, into our 40s and beyond, we can develop a condition called presbyopia, which makes smaller print harder to read.
It can be managed though and not just with varifocal spectacle lenses. Multifocal daily contact lenses are designed especially for people with presbyopia. They let you get on with the things you love, without worrying about your eyewear.
Total convenience
Whether you want to wear them every day, or just now and again to complement your glasses, multifocal contact lenses for presbyopia give you complete flexibility.
Comfortable and convenient, there's no rinsing, no washing and no worries. Just pop a fresh pair in every day.
Best of all, buy them on our clever care plan for contact lens wearers and you could save up to 50% on normal retail prices. Plus, we'll deliver them straight to your door and give you unlimited free eye examinations, whenever you need them.
Wear them all day long
All day long, you don't stop, so why should your lenses? The latest multifocal contact lenses have a soft, smooth, wettable lens surface, which means they're comfortable to wear all day long. Goodbye dry eyes.
Plus your clever contact lenses even come with built-in UV protection, keeping your eyes safe from harmful UVA and UVB rays.
Tailor made for you
Comfort is our number one priority. This starts with a thorough and free contact lens consultation with our fully qualified and highly trained contact lens opticians and optometrists.
Secondly, being truly independent we guarantee the very latest and the most advanced contact lens technology. So that could be the latest 1-Day Moist Multifocal daily disposable lenses from Johnson & Johnson or a totally bespoke durable contact lens tailor-made to your exact requirements and lifestyle.
We're here to help
When it comes to multifocal contact lenses, you're in safe hands with Leightons. Contact your local branch for a free contact lens trial today, call us on 0800 40 20 20 or book your appointment online now.