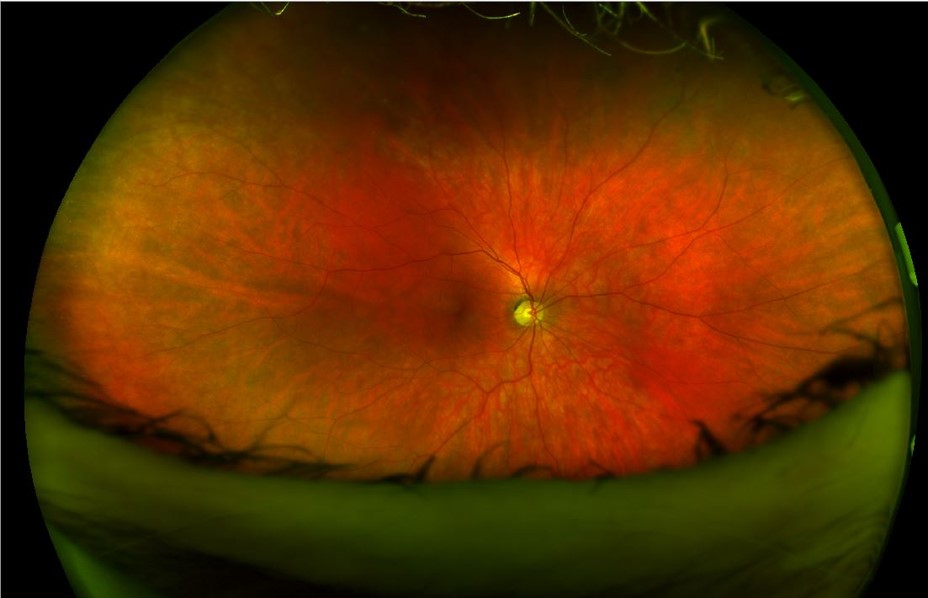 See the wider picture
At Leightons, we don't stop at standard. We're dedicated to bringing you the most thorough ways of testing your eyes to help detect eye conditions sooner.
Optomap is an even more advanced way of testing and documenting information about your retina than Retinal Photography.
Optomap is currently available in the following branches only, as part of the Leightons Advanced Eye Examination:
What does it do?
Optomap allows us to take an incredibly detailed digital image of the back of the eye. It allows us to see up to 80% of your retina in one panoramic image. This is in contrast to the 10-15% revealed using the traditional retinal examination method of looking through your pupil, which can be recorded using Retinal Photography.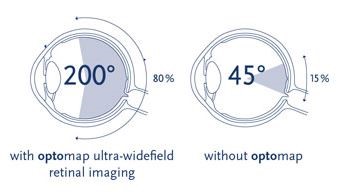 Rest assured, the scan is quick and painless – it only takes a few moments and nothing touches your eyes.
Optomap differs from OCT in that it provides a wide angle view of the surface of the retina, whereas an OCT scan gives a 3D view of the layers of tissue beneath the surface.
It can spot early signs of:
Retinal holes, tears or detachment
Diabetes
Hypertension
Benefit from clinical excellence
At Leightons, we believe in continually investing in the very latest technology. So, we use the very latest innovation from Optos, called the Daytona Optomap. This means we can have the highest quality and widest panoramic views of our customers' retinas, enabling us deliver unsurpassed clinical excellence.
How much does Optomap cost?
You can add Optomap to your Leightons Eye Examination for as little as £25.
How do I book it?
You can book your eye exam online, or call us on 0800 40 20 20. Please note that Optomap is currently only available in our Basingstoke, Epsom, Farnham, Lewes (Spectrum Eyecare), Reading and St Albans branches.