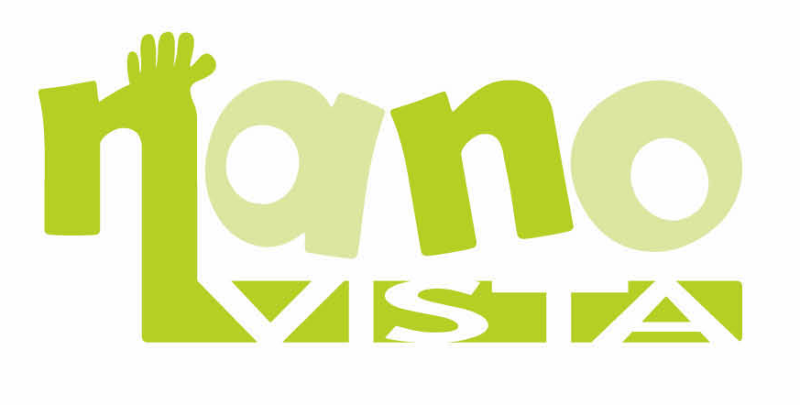 Child-proof
Nano Vista are an eyewear brand exclusively for kids. Offering interchangeable fixings and easily adjustable components, Nano Vista glasses are easily suited to a child as they grow and change.
Nano Vista frames are made from unbreakable, "child-proof" materials and components, meaning parents don't have to worry about breakage when their children are out and about playing and doing what children do best!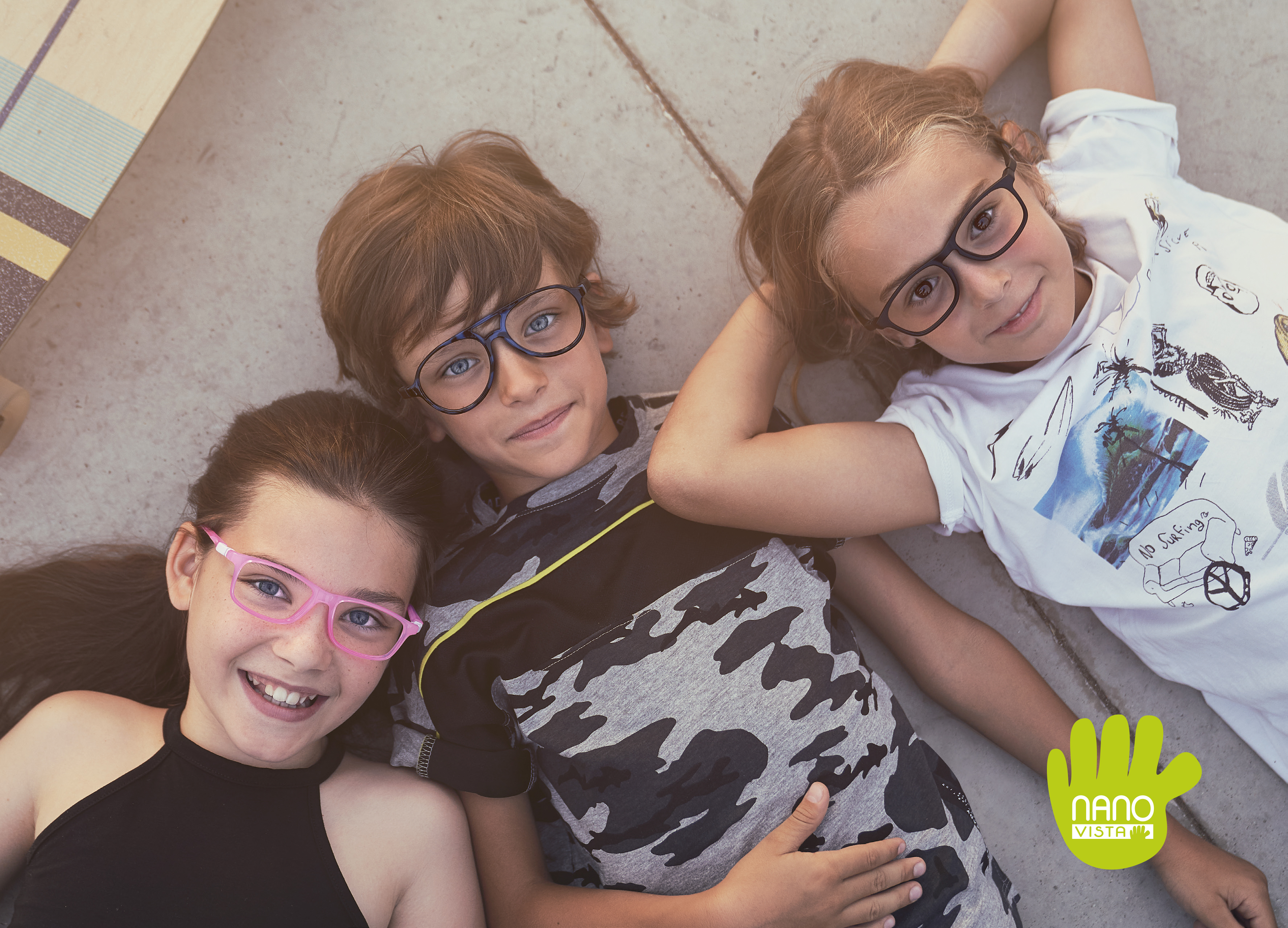 Two frames in one
Nano Vista offer interchangeable fixings on their kids' frames:
By the temples: soft rubber temples allow for easy adjustments by simply pressing. This allows for quick and easy adjustments for kids who are always on the go.
Elastic head band: An elastic headband is also supplied which can be swapped for the arms of the frame. The headband is fully adjustable to provide a firm holding on all children's heads, meaning running around during playtime and sport activities should no longer be a worry.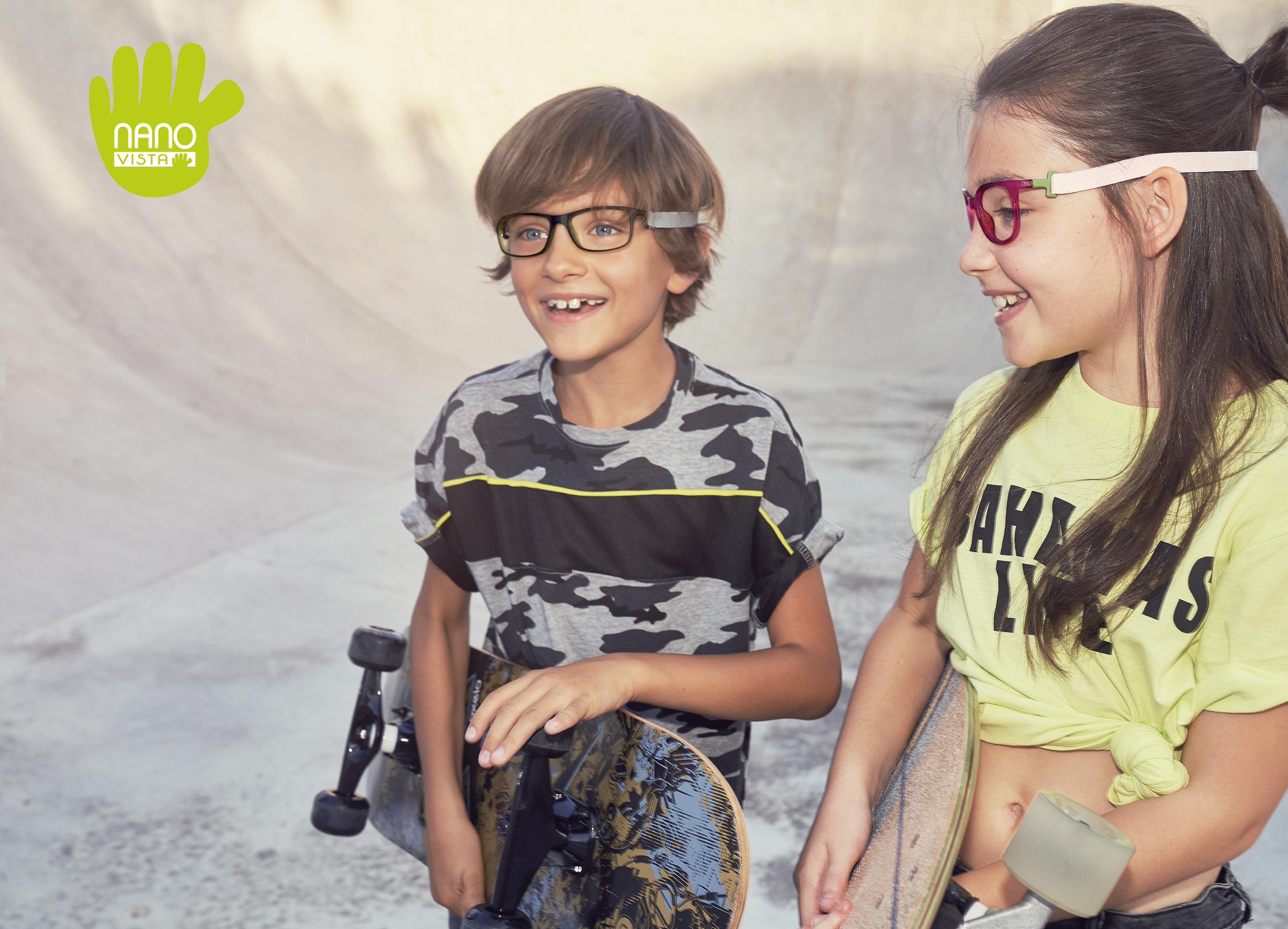 What makes them so strong?
The frames are manufactured with exclusive, patented SILIFLEX™, a material that is thermo-adjustable making them strong and "child-proof". The hinges of the frame are unique and patented to Nano Vista: the unusual shape of the hinges on these frames allows for more flexibility and bend, meaning constant breakages are a thing of the past. Nano Vista frames are designed to last and to withstand anything children may put them through.
These frames are not only designed to be strong but also comfortable. The bridge of the frames is made from soft, non-slip rubber providing comfort on the bridge of the child's nose. The temples tips are covered in soft rubber to allow even further comfort for the child. The material of the frames are 35% lighter than regular acetate frames making them feel less heavy and more comfortable for kids.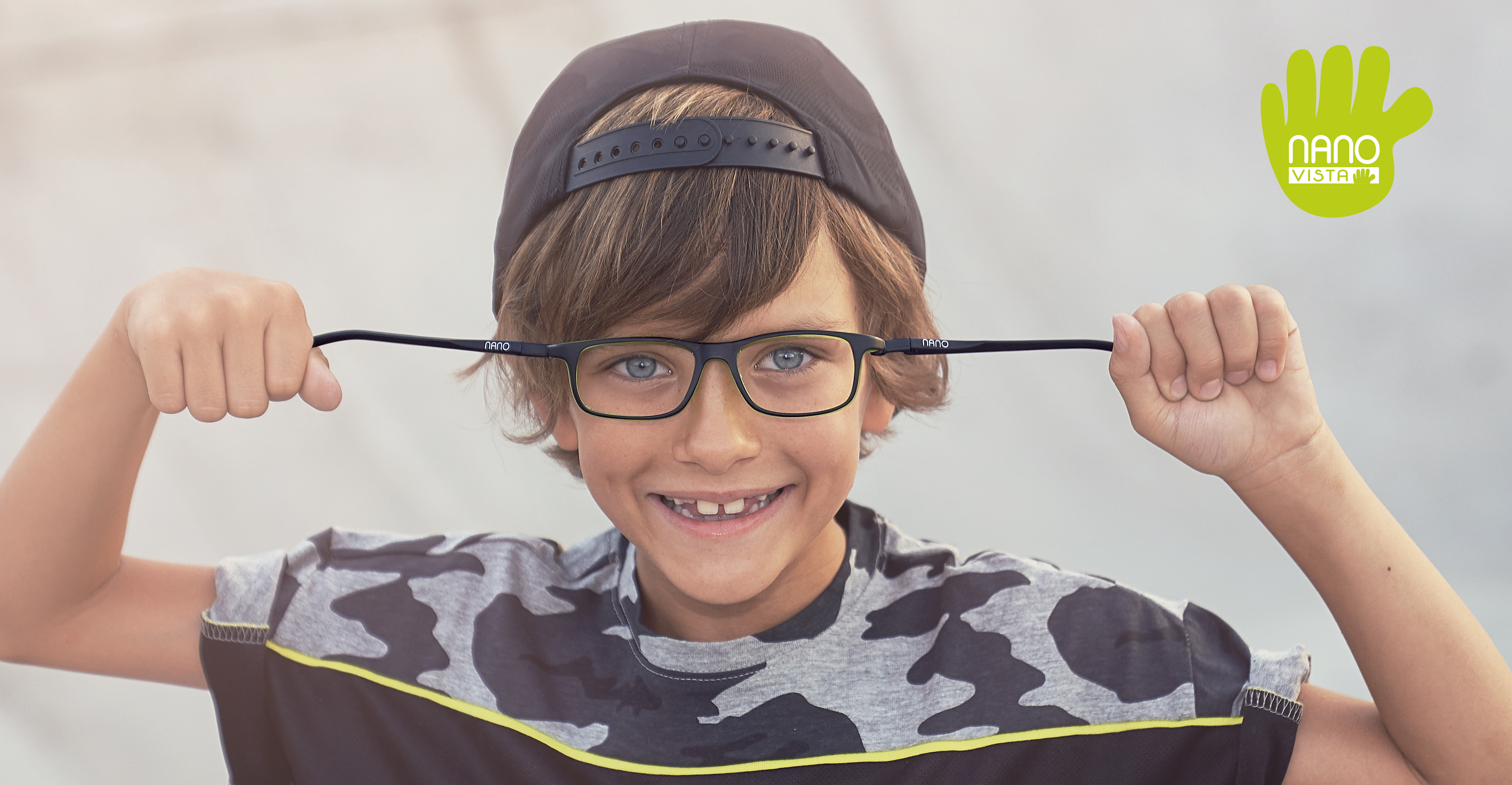 Colours
Transparent colours are injected into the material of the frames, delivering a long lasting and durable finish. The frames come in a variety of fun colours providing options for kids of every personality – there are even glow-in-the-dark options available! With both optical frames and sunglasses in their collection, Nano Vista have a huge range of frames to suit every child and to keep their vision protected.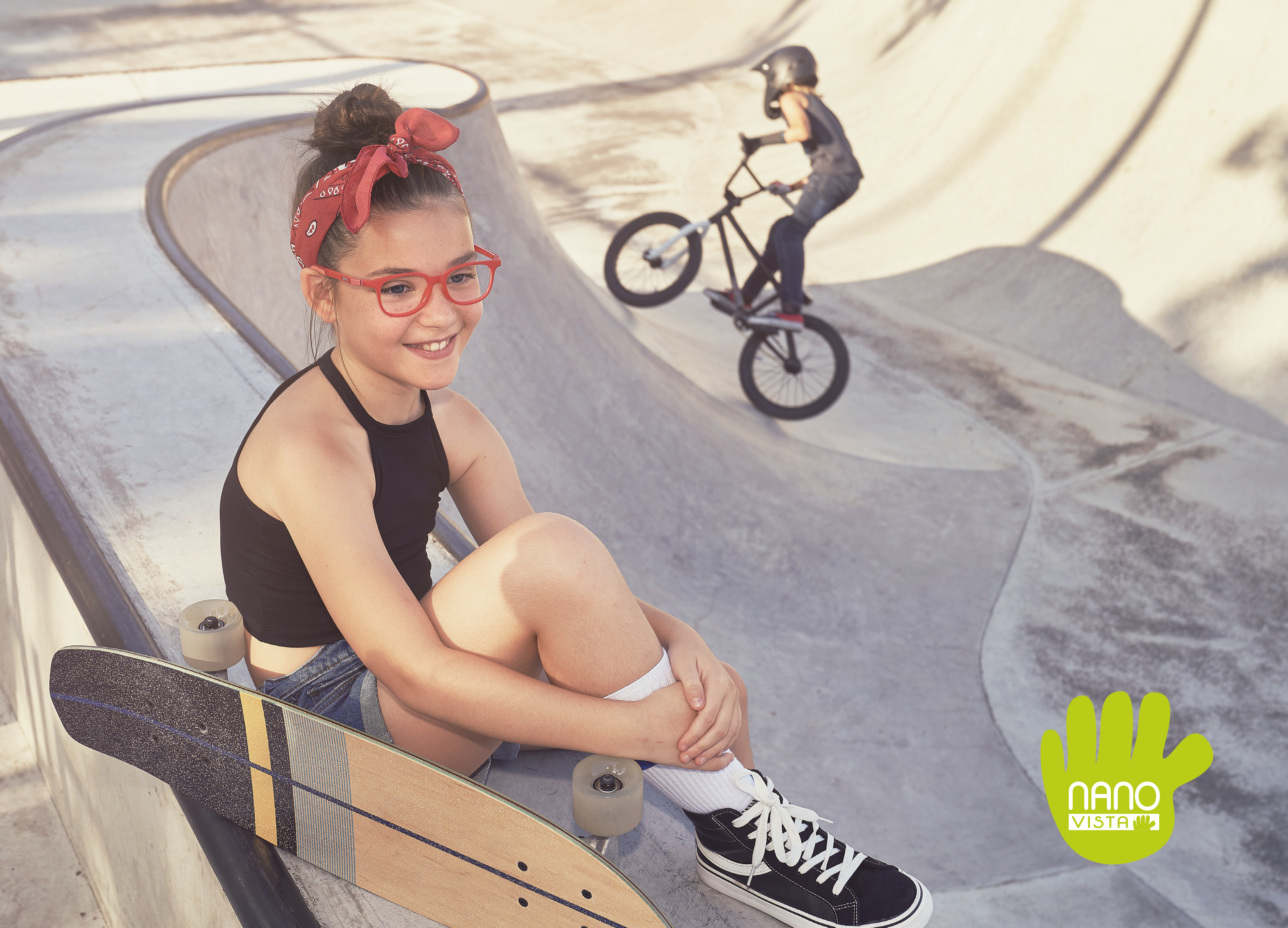 If you would like to view our Nano Vista range simply contact or visit your local store stocking Nano Vista. If you feel you or your child may need a new prescription you can book an eye exam online. Alternatively, you can call us on 0800 40 20 20.