How to Travel with Contact Lenses: Tips for Keeping Your Lenses Clean and Safe
Jul 10, 2023 in Eye Care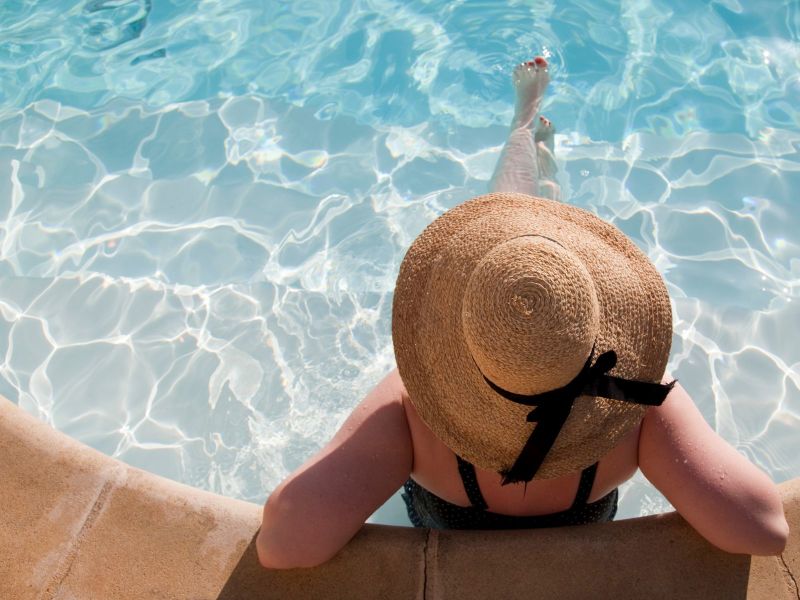 Ready to set off on your next adventure? Whether you plan on spending a week relaxing by the pool, iced tea in hand, or are heading for something on the wild side, we want to help make your travels that bit easier. So read on to find out everything you need to know about travelling with contact lenses.
Plan ahead
Planning ahead is an important part of travelling, whether you are headed abroad or enjoying a staycation in the UK. Knowing where to go, what to do, and how to get there is the fail-safe plan for any holiday. But as a contact lens wearer, it's also important to give yourself enough time to make sure they are in check before you head on your adventure.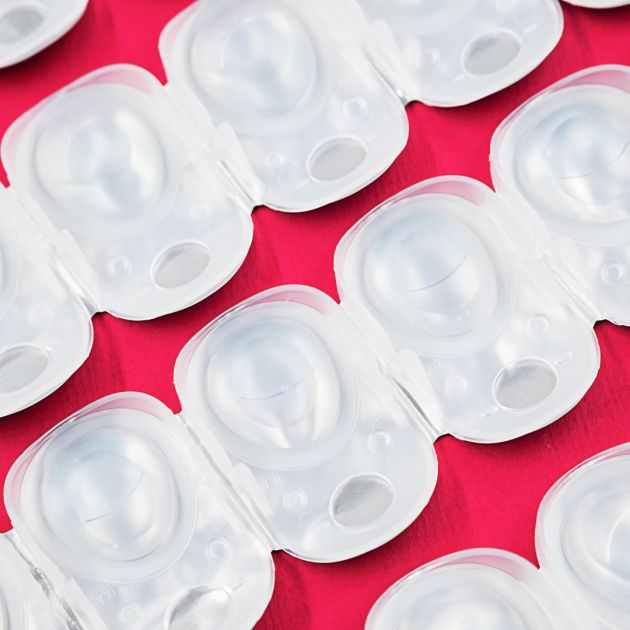 Ask yourself, "Will I be using more contact lenses on holiday than I usually would?" If the answer is yes, then make sure you order your extra lenses with plenty of time to spare. We recommend talking to us about 6 weeks ahead of your travel in case you need a contact lens check or want to switch to a different lens type for the duration of your travel (e.g., from monthly lenses to daily disposables). This will give us enough time to see you for an appointment and arrange any contact lens orders.
Just like packing extra pants and socks when you travel, remember to pack extra contact lenses if you plan on wearing them every day. We also recommend taking your glasses along with you so you can have regular breaks from your contact lenses and have an additional form of visual correction just in case you are unable to use your contact lenses for any reason..
Taking contact lenses in your hand luggage
If you are due to catch a flight soon, this next bit is for you!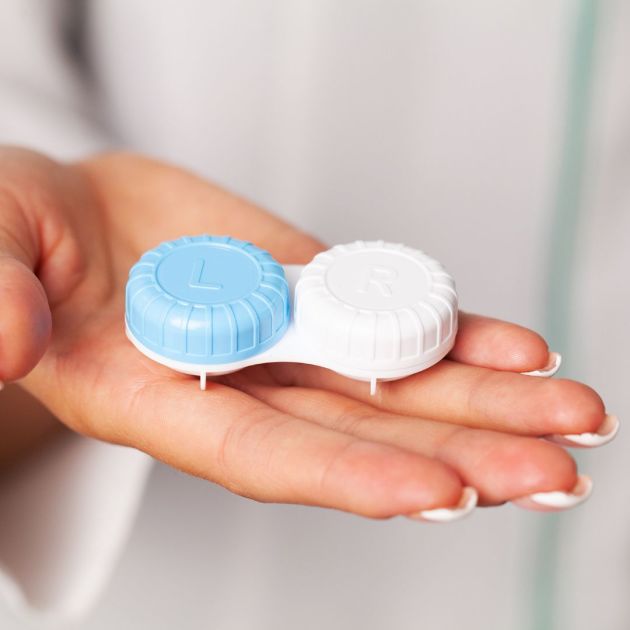 We all know the rule about taking liquids under 100ml in our hand luggage, but does that apply to contact lenses? Well, yes and no. Contact lenses themselves do not count as a liquid. However, if they are in a travel case with lens solution, then the liquid rules apply, and they should be put in a clear plastic bag ready for airport security. The normal liquid rules also apply to contact lens solutions, so make sure that if you want to take any in your hand luggage, it's a travel-sized bottle under 100ml.
If you are taking any hold luggage on holiday, we'd also recommend packing some contact lenses in there too, just in case your hand luggage is misplaced or the lenses are lost.
Keeping your eyes and contact lenses clean and safe on holiday
If you are someone who wears reusable contact lenses, remember to remove and clean them just as you would at home, in an environment where you are not at risk of compromising the lenses (yes, that means no cleaning on a sandy beach!)
If something irritates your eyes while wearing your contact lenses, such as sand or sun cream, it's important that you DO NOT rub your eyes. Instead, do the following
If you can, carefully remove your contact lenses. If it is a daily disposable then discard, if it is a reusable type of lens (monthly) then clean it as you normally would.
If the irritation does not settle on removal of the contact lens, then you can flush out any debris with sterile saline or clean water.
If symptoms persist, contact a local eye care professional.
Swimming with contact lenses
Sat by the beach or pool all day and want to take a dip? Surely it's okay to wear my contact lenses in the water just this once?
Well, we're here to remind you why you need to take your lenses out before making a splash.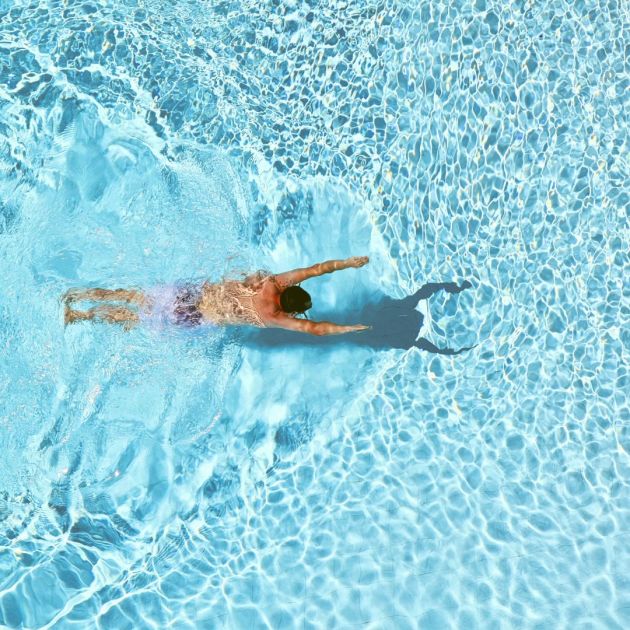 Contact lenses are really good at absorbing bacteria and chemicals, which are particularly prevalent in swimming pools and hot tubs. Once absorbed, the bacteria and chemicals will remain in close contact with your eyes until your lenses are removed. This can lead to discomfort and potentially a serious eye infection.
Your contact lenses may also get washed out of your eyes in the pool or with seawater. It is therefore advised not to use contact lenses in hot tubs or whilst swimming.
If you are a keen swimmer, then you may benefit from investing in prescription swim goggles to help you see clearly underwater. Our practice teams will be able to help you with this if you want to know more. Find your nearest practice here.
UV protection contact lenses
If you are going to be spending lots of time outdoors, then you may want to consider contact lenses that provide UV protection. These lenses will help protect your eyes against damage from UV rays. Of course, we would still recommend the use of sunglasses, which can be non-prescription and worn over your contact lenses, or prescription and worn instead of contact lenses. Sunglasses will ultimately give you the best coverage and protection against UV, protecting the eye and the delicate skin around the eyes.
Contact lenses and dry eyes
Our final tip for contact lens wearers for a stress-free holiday is to prepare yourself for dry eyes. Travelling in a plane or warmer climates can increase your likelihood of experiencing dry eyes, so we suggest taking a dry eye treatment with you just in case.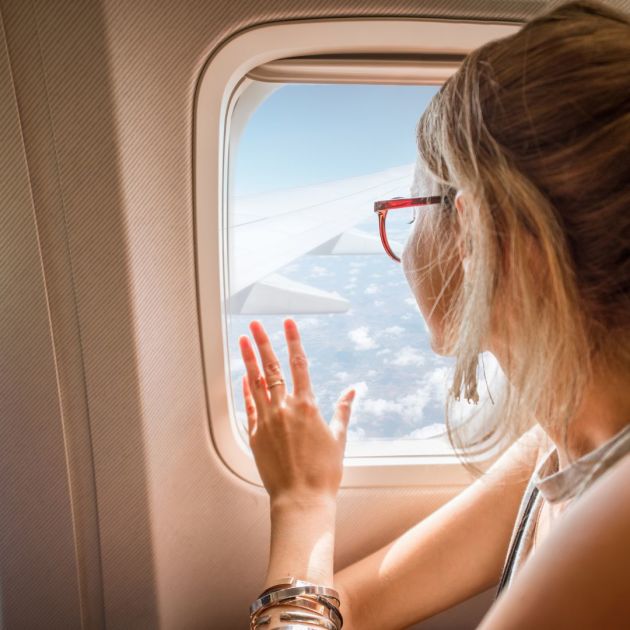 Due to the pressurised environment on planes, there is less oxygen and the atmosphere is very drying, so for flights over 4 hours it is advised to use your spectacles during the flight to avoid getting particularly dry eyes.
There are many dry eye lubricants that are compatible with contact lens wear. If you have persistent lens discomfort, cease contact lens wear and seek advice. We recommend Thealoz Duo for the relief of dry eyes. These eye drops help to hydrate and lubricate your eyes, helping to alleviate your symptoms.
Travelling soon? Talk to us today
Whether you want to book a contact lens check before you go on holiday, would like to discuss different contact lens options available to you, or perhaps you'd just like to try them out, come and talk to us.
To make an appointment, you can call us on 0800 40 20 20, find your nearest branch, or book an appointment online.