The history of Leightons
Since 1928, Leightons has continued to focus on providing value through personal service, using highly professional, qualified staff and by offering the latest technologies.
We value our family heritage and encourage everyone in the company to value and foster a close-knit attitude.
There's a shared goal of achieving 100% customer satisfaction through an individual approach to every patient and the provision of quality eye care by fully qualified General Optical Council (GOC) registered optometrists and dispensing opticians.
But where did it all begin? We take a look back at the last 95 years of Leightons…
Leightons - where it all began…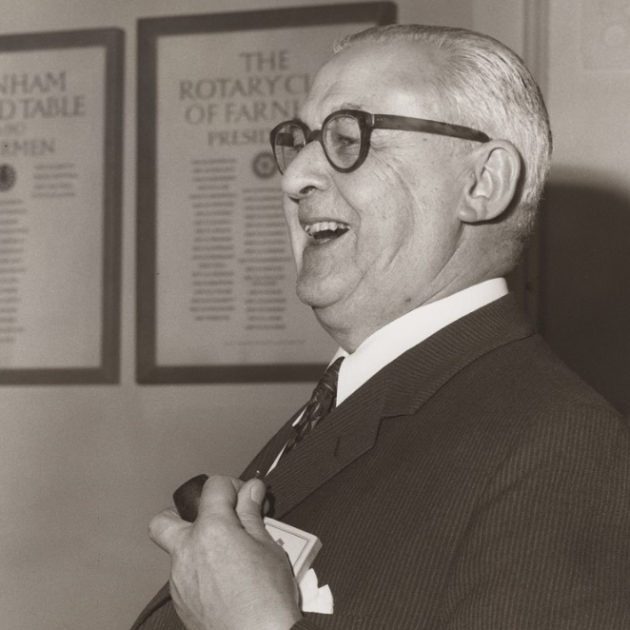 In 1918, our founder Oscar Leighton took a position as a learner at Rayners Opticians and spent 18 months grinding and edging lenses by hand and 'nearly wearing the tops off my fingers', as he later recalled.
His early training made a huge impression on him and he began to appreciate the importance of precision and high quality, later stating that 'a job was only right when it was perfect'.
Oscar progressed from a junior to a manager, with work taking him across the country and finally to Eastbourne, where as an opticians manager, he began to understand the challenges of running a business. Eventually, he left to start on his own.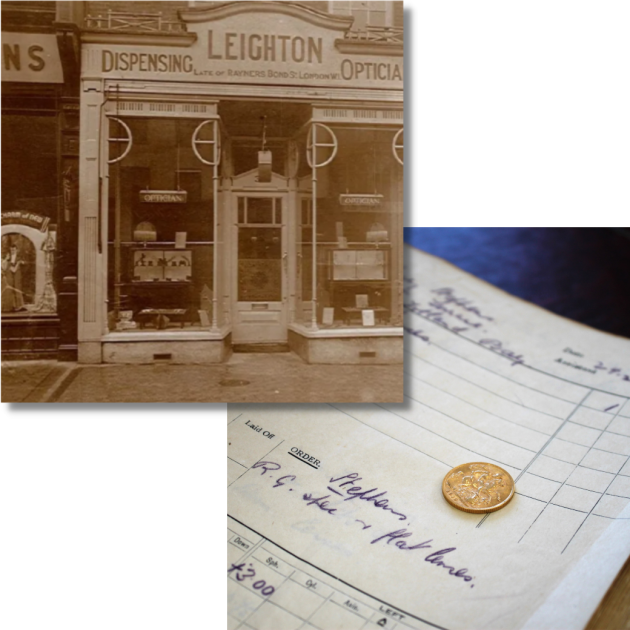 The first Leightons practice
In February 1928, Oscar arrived in Southampton. He went door-to-door to build relationships with doctors and surgeons, as he knew he'd have to rely on them recommending him to patients.
He received an encouraging response and so he pressed ahead with plans to open his first practice on 20th February 1928.
Just four days later, Oscar welcomed his first customer, who paid for her prescription with a gold sovereign, which he saw as a good omen. The coin is still treasured at head office today and continues to inspire our values and approach - it's part of our DNA.
Growing the business
With the Southampton practice flourishing, Oscar decided to open another branch and had found the perfect location in Winchester.
Over the next 50 years, more practices opened across the South of England as the business expanded to locations including Reading, Totton, Sutton, Woodley, Cobham, Basingstoke, Poole and Thatcham; all still existing today.
In 1996, Leightons began to expand in new ways through franchising and, later, through joint ventures, and continued to grow carefully with independent optometry practices who shared the same values.
Introducing hearing care
In 2006, Leightons Hearing Care was launched with the aim of delivering high quality hearing care to complement our optical services.
Leightons continues to invest and develop its core 35 practices around a philosophy of personalised care - with market-leading diagnostic and testing equipment, alongside high quality independent and branded eyewear, and hearing aid technology.
As for the future? Leightons will continue to grow, providing a more holistic approach to eye and hearing care. We'll continue to embrace and connect with technology for our personalised, person-centred approach to care.