YOUR VISION CAN'T WAIT
BUT YOUR PAYMENT CAN
Choosing a new pair of glasses is an exciting time but we understand that it can sometimes be a daunting decision, to help you spread the cost you can use our See Now, Pay Later plan. Pay for your new glasses over a 10-month period, an initial deposit is required followed by instalments paid every month by direct debit. With no arrangement fees or hidden extras there's no reason not to! And, if you want to settle your balance early, you can do this at no additional charge.
Repay over 10 months
10% deposit
0% Interest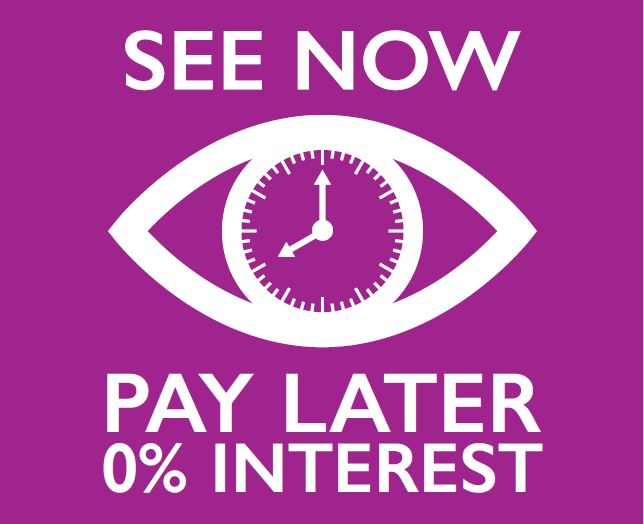 Incredible frames with amazing service
As an independent optical provider, Leightons offer a huge selection of glasses and sunglasses with the latest styles and trends to choose from. You can browse our brands online here.
In addition to a huge choice of incredible frames, our expert optometrists and dispensing opticians are always available to help you choose the best frames to suit you, so you can feel confident in your glasses.
If you would like more information on the See Now. Pay Later. plan or our glasses and sunglasses, why not pop into your local branch for a chat? Alternatively, you can call us on 0800 40 20 20 or you can book an appointment online.