Leightons Foundation
At Leightons, we are passionate about giving the very best customer care available. This includes finding the best technology and employing experts in the industry, as well as supporting our local communities.
As part of our commitment to the community, we created the Leightons Foundation. Each year, our Foundation supports a charity with the same ethics as our own: to help people live life to the full.
100km Thames Path Challenge
Following a year of extreme challenges in 2018, Team Leightons wanted to push themselves even further this year by completing the 100km Ultra Challenge down the Thames Path.
Between the eight members of Team Leightons, we are hoping to raise over £5000 for the Charity MIND.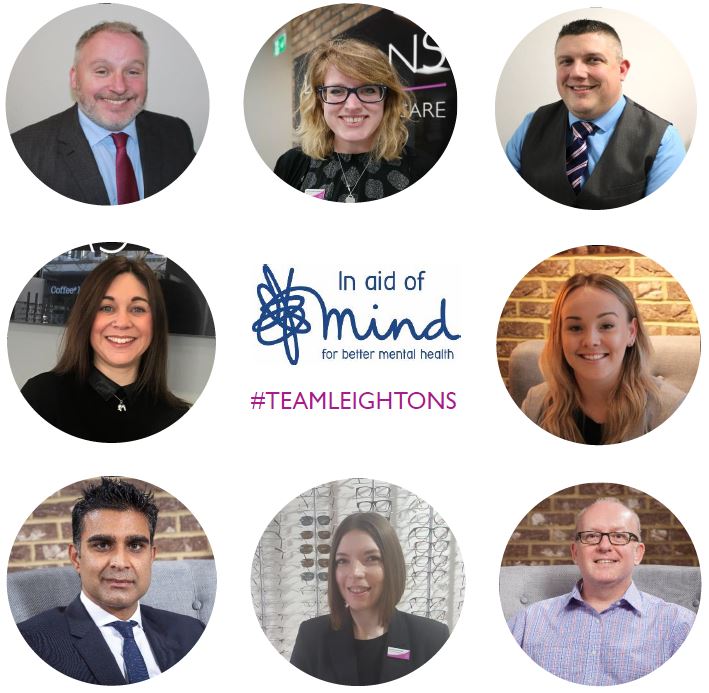 We selected MIND as our charity partner as mental health touches us in so many ways, from friends, family and colleagues to our customers that we serve every day.
It is often a taboo subject and goes unspoken about, so this is our way of supporting a great organisation which is there to support those people in need of help, support and advice.
Our team of eight is already in the thick of training for the event, so any support, small or otherwise, would be appreciated and go a long way to motivating us to keep going.
You can make a donation here through JustGiving.
Our people, our passion
If you keep up to date with your local branch online, you're sure to have seen the amount of fundraising all of our dedicated branches participate in. For the Alzheimer's Society alone, Sean Matthews from Chandlers Ford has raised over £1,058. Rachel Hudson from Alton ran a half marathon last year raising another £450. For a charity funded solely on donations, every marathon and cake sale has a huge impact.
However, it doesn't stop there! Each branch and individual member of staff is also encouraged to support any other charity of their choosing, whether a local or national organisation. From 2017, here's a little of what our campaigners achieved:
You can keep up-to-date with all the fundraising events held by our branches on your local branch page, or on our blog.