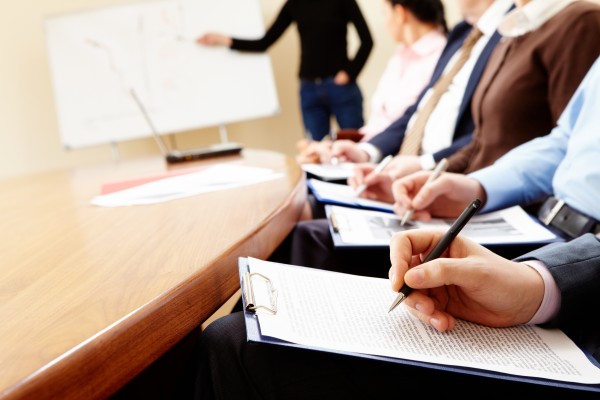 Corporate Eyecare
Looking after your employees can be a costly and time consuming requirement. To help companies save time and money Leightons created their own Corporate Eye Care Scheme that offers reduced price corporate eye tests along with additional benefits and discounts.
The 1992 Health and Safety Regulations (Display Screen Equipment) require that if an employee uses a computer screen (VDU) then the employer must provide eye tests at regular intervals and provide necessary corrective eyewear for their employees work.
Whether you have 4 or 4,000 employees, the Leightons Opticians Corporate Eyecare Scheme is simple to manage, free to set up and offers fixed price discounts and offers on eye tests, glasses and lenses.
Your corporate eye test:
Full eye examination and eyesight test by a qualified optometrist or ophthalmic medical practitioner. A screening test alone does not satisfy the requirements.
Follow up eye tests, the time frame of which will depend on the individual circumstances and a recommendation given by the optometrist.
Eye tests for new employees.
VDU corrective spectacles, if required, for VDU use.
How does it work?
How does the Leightons Opticians Corporate Eyecare Scheme work?
1. Application
To apply for the Leightons Corporate Eyecare scheme, simply contact your local Leightons branch and ask for an application pack. There are no setup costs to join our Corporate Eyecare Scheme.
2. Account Setup
On receipt of your completed form, we will set up an account for you. We will then send you an account number with a pack of vouchers, which you will be able to supply to your staff members.
3. Eye Test Appointment
Fill in the account number and purchase order number (if applicable) on the Leightons Corporate Eyecare voucher and hand to the employee requiring an eye test. Once your employee has made their eye test appointment, they give the completed voucher to the Optician.
4. Purchasing Spectacles
Once your employee's eye test is complete and if the optician has recommended the need for spectacles specifically for VDU use, they will be able to choose from our range of 'value' frames in store. Your employee will then hand over the voucher to the optician by way of payment.
If your employee chooses to upgrade to a higher priced range of frame or lens, they will be asked to pay the balance between the Leightons Opticians Corporate Eyecare Scheme set prices (as detailed previously) and their higher priced frame or lens.
5. Invoicing & Payment
Your employee will be given a receipt for the products and services rendered which they hand over to the relevant manager in your office. You will subsequently be sent an invoice with the cost of the eye test as well as the basic price of any VDU lenses, safety glasses and/or lens coatings provided.
To discuss your corporate eyecare requirements further or request an information pack be sent out to you, please contact your nearest Leightons branch or call 0800 40 20 20.