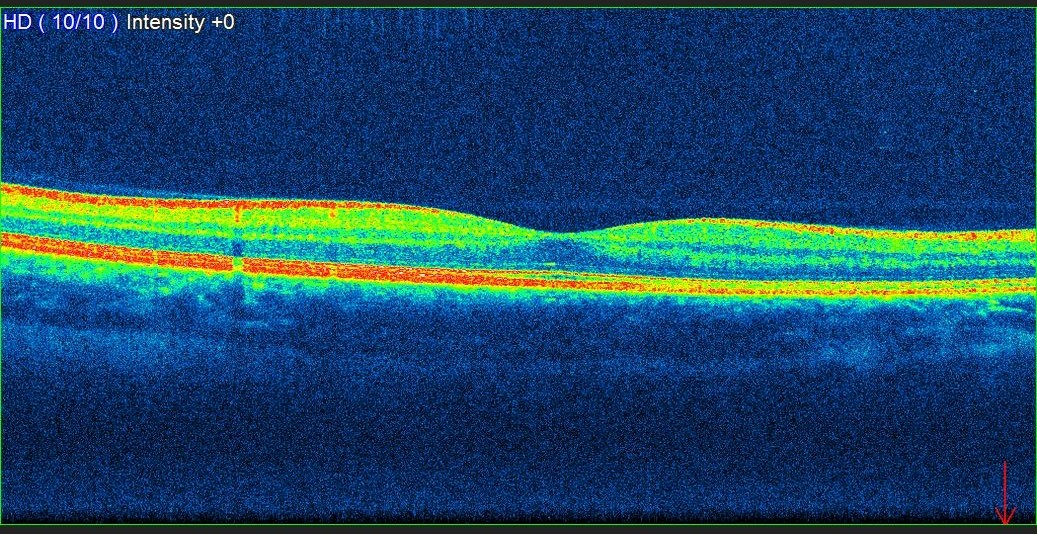 Detect sooner. Protect more.
With certain eye conditions, the faster you act, the more you protect.
That's why we recommend an OCT (Optical Coherence Tomography) as part of your regular eye examination. It can help us detect sight-threatening issues up to five years before traditional testing methods [1], and often many years before you notice any change in your vision yourself.
What is OCT?
OCT works a little like ultrasound for the eye. It shows us beyond the retinal surface and gives a cross-section view of the layers of tissue behind, helping us to spot abnormalities up to five years before a traditional test.
It can spot early signs of:
Macula conditions including Age-related Macular Degeneration (AMD)
Glaucoma
Diabetes - by detecting Diabetic Retinopathy
The sooner we detect them, the sooner we can help you treat them.
The images generated by the OCT are stored on your file so when you see us again for your next appointment, the images from the latest screening can be compared with the images generated in the past to see if anything has changed or deteriorated.
It's not just for those whose vision has changed or who have a history of conditions like glaucoma, the Leightons OCT Eye Examination is recommended for all our adult patients.
Why have an OCT?
Spot issues sooner – an OCT enables us to detect and monitor any changes to your eye health sooner than other methods of eye screening.
See more – we can instantly show you the 3D images of the layers of your retina.
Ongoing care – all your scans are stored on your records, so from test to test we can compare your OCT images and quickly pinpoint any changes in your eye health.
The OCT Eye Examination is completely non-invasive and painless, nothing touches your eye at all. It only takes a few minutes, and afterwards the images generated are examined by your Leightons optometrist.
How does an OCT work?
In a matter of seconds, our OCT uses light to take over 1,000 images of the back of your eye as well as what's underneath it.
We'll then have a layered scan of your eye so we'll be able to see exactly what's going on underneath the surface. It is really useful for us to have a baseline image on file so we can monitor any changes over time and we'll keep a copy every time you visit us for an appointment. You'll be the first to know about any changes to your eye health, even years in advance.
The OCT screening generates a series of 3D scans of your retina, just like the images below: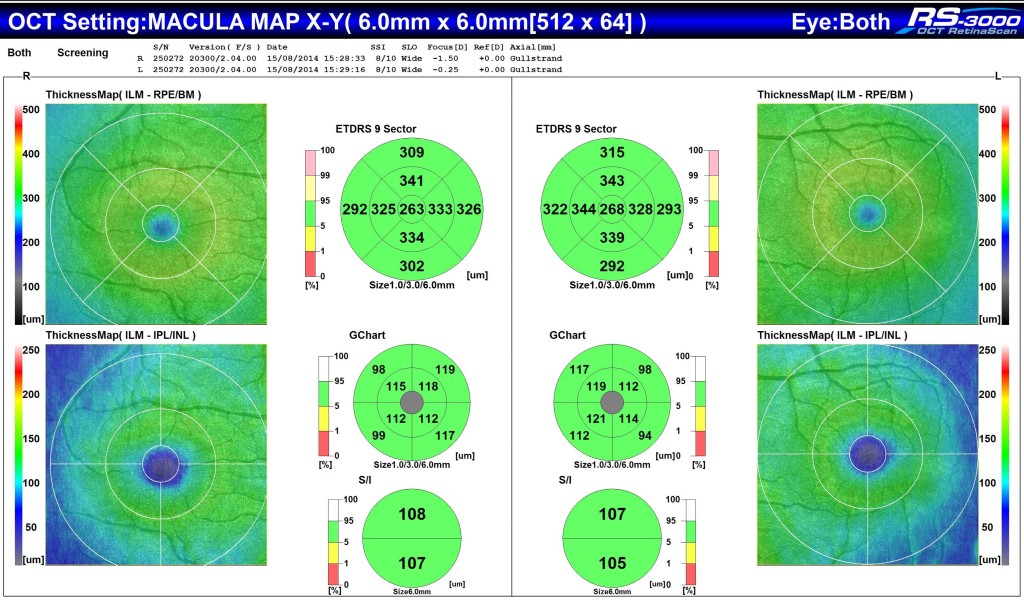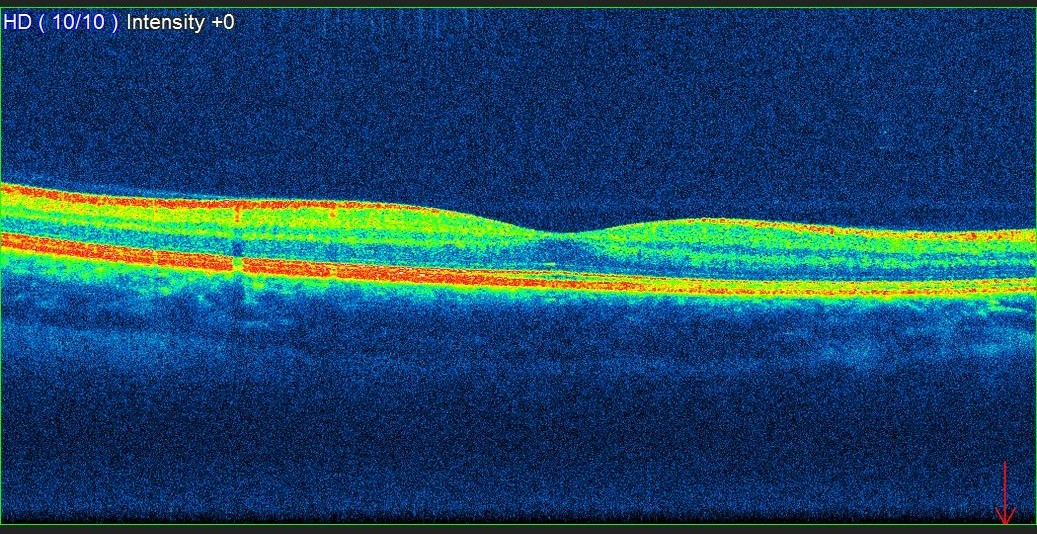 How much does an OCT Eye Examination cost?
All members of the MyLeightons Care Plans can enjoy an annual Leightons Ultimate Eye Examination with OCT and Optomap as part of their care plan, alongside other benefits. Enjoy complete care and total peace of mind with MyLeightons from £12 per month, ask in practice for more information or visit our MyLeightons page.
Alternatively, investing in your eye health with an OCT costs £69 for private patients. Or, £40 to those eligible for NHS sight tests.
We recommend you have an OCT as part of your regular eye examination for peace of mind about your eye health and we'll keep your records on file to identify and long term changes to your eye health.
Book today
Start investing in your eyes today and book your Leightons OCT eye exam online now, call 0800 40 20 20 or contact your local practice.
The OCT Eye Examination is available at the following practices:
Book An Appointment
You can book an appointment online, call us on 0800 40 20 20 or visit your local practice.
[1] Clinically Detectable Nerve Fiber Atrophy Precedes the Onset of Glaucomatous Field Loss Alfred Sommer, MD, MHSc; Joanne Katz, MS; Harry A. Quigley, MD; et al Neil R. Miller, MD; Alan L. Robin, MD; Ronald C. Richter, MD; Kathe A. Witt, COMT Arch Ophthalmol. 1991;109(1):77-83. doi:10.1001/archopht.1991.01080010079037