Leightons Haslemere join local bowls club's annual celebrations
Nov 11, 2021 in Events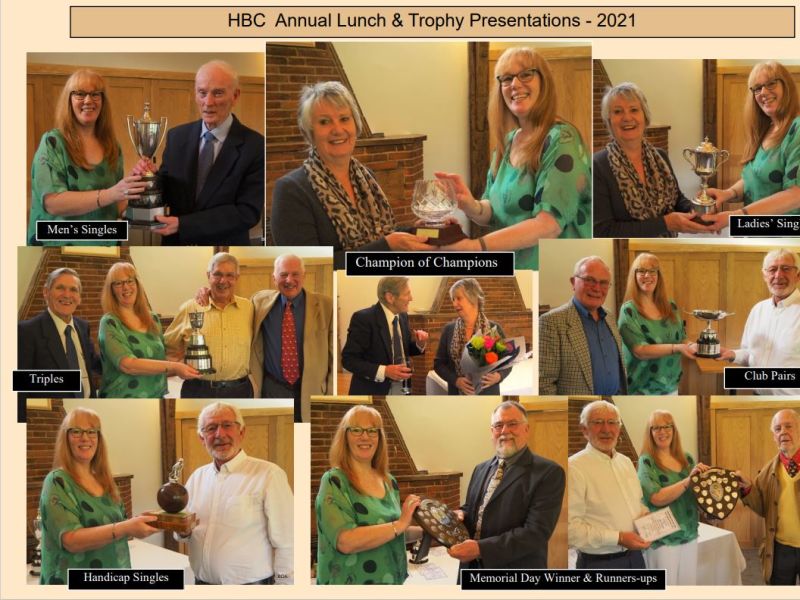 We'd like to thank the members of Haslemere Bowling Club for inviting Lynda Skeldon, Branch Manager of our Haslemere practice to attend their annual lunch last Saturday.
Leightons have had the pleasure of sponsoring the bowls club and their lovely community of players for a number of years, so it was an honour to receive the invitation to visit the club once again.
Following the success of our last event with Haslemere Bowling Club Lynda was really looking forward to the occasion. During the last visit to the club Lynda, accompanied by Audiologist Stuart Roberts, introduced many of the members to Leightons and shared with them expert advice about their vision and hearing health. The team even conducted free hearing screenings for some of the clubs members so that they could build a better understanding of their hearing levels. Of course, no visit to a bowls club would be complete without giving the game a go, so Team Leightons tried their hand at the sport, and even won their match!
During Saturdays event, Lynda not only joined the club for an afternoon of great food and conversation, but also presented the Club Competition Trophies to this year's winners.
Here's what Lynda had to say about the afternoon:
'I was honoured to be asked to present the trophies at the annual lunch for Haslemere Bowls Club who we sponsor every year. They are a lovely group of people, very friendly and welcoming, several of whom were our patients already. We look forward to welcoming more members into our Haslemere practice for their eye and hearing care in future.'
If you would like to book an appointment at Leightons Haslemere then you can book online or call the team directly on 01428 643 975.