A guide to the UV400 protection rating in sunglasses
Jun 24, 2019 in Eye Care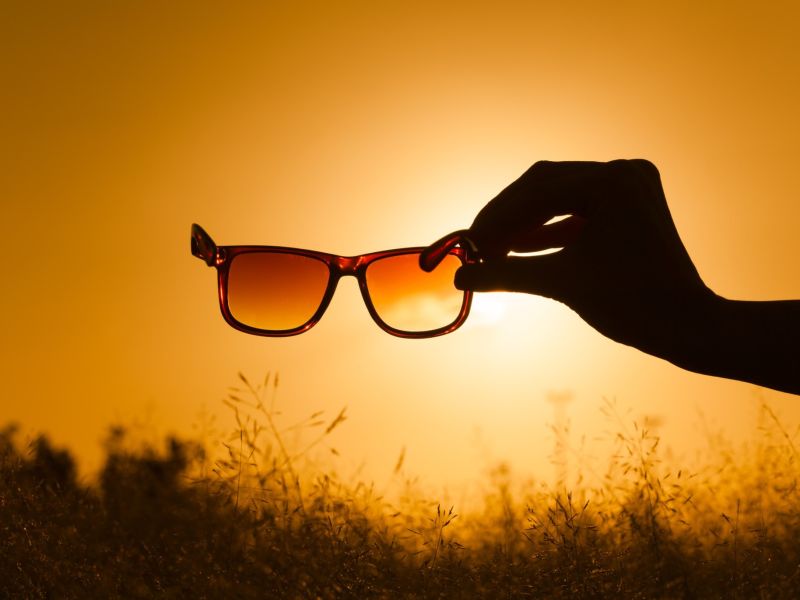 They might be a fashion must-have in summer, but sunglasses also provide essential protection for your eyesight. Here's what to look for in your next pair of shades.
Whether it's aviators, oversized, retro or a classic tortoiseshell design, we all have our favourite style of sunglasses. But while they might look great on the beach, they're so much more than just a fashion accessory.
We're all aware of the damage UV (ultraviolet) rays can do to our skin, yet few of us realise the risks our eyes can be exposed to. Our eyes are 10 times more sensitive to UV than our skin, but only 7% of the population are aware of the risks of UV to their eyes.1
What is UV?
The sunlight that reaches us consists of two harmful rays: UVA and UVB. The first is the most common and has been linked to the development of cataracts and macular degeneration, while the second helps boost our vitamin D levels but is the prime cause of sunburn.
Both are harmful to our eyes, which is why sunglasses are essential. As well as considering which shape and lens best suit your face, it's essential to check the UV rating next time you buy a new pair of shades.
How do I choose the best sunglasses?
When you're browsing the shelves, look for ones that have the "CE" mark or British Standard BS EN ISO 12312-1:2013 as these are guaranteed to offer a safe level of UV protection. While a dark lens will help you see on a sunny day, if it doesn't have the British Standard mark there's no guarantee they'll actually be protecting your eyes from harmful rays.
If you want to go one step further and block out 99-100% of UV rays, then look for sunglasses with UV400. 'UV400' refers to UV rays at the top end of the UV spectrum, up to the 400-nanometre wavelength. Sunglasses with this level of protection block an even wider spectrum than the CE and British Standard models, making them the ultimate protection for your eyes. UV400 sunglasses are available in a wide range of styles to keep you looking – and feeling – great throughout the summer.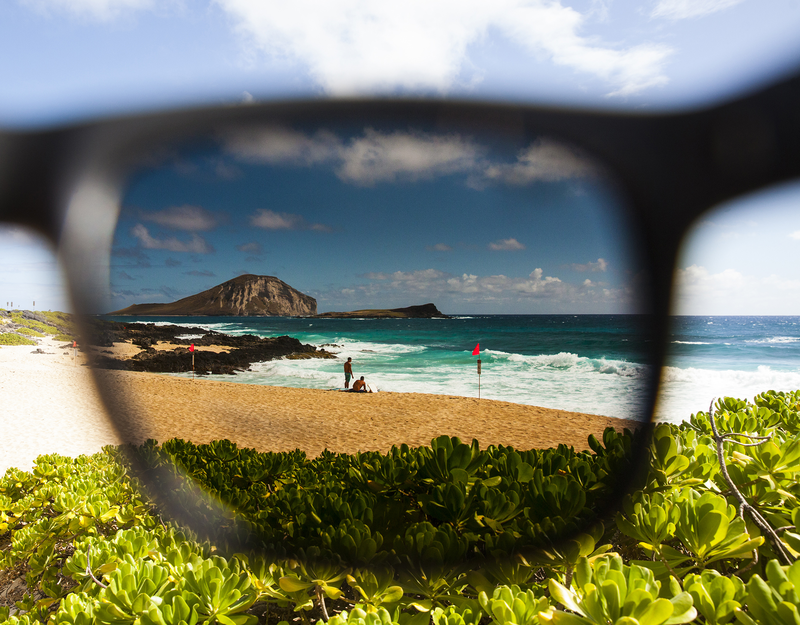 When do I need to wear sunglasses?
'Sunglasses' seems to be the perfect name, but it's a little misleading. UV rays aren't necessarily blocked by cloud cover, so your eyes could be at risk even on overcast days. Having eye protection handy is always helpful, especially if you drive regularly, play outdoor sports or go skiing.
In fact, snow reflects UV light, bouncing as much as 80% of it back into the atmosphere and into your eyes. While you've likely got a sharp pair of goggles for the slopes, grabbing your UV sunglasses on a snowy day in the UK might seem foolish but will actually offer the best protection for your eyes.
Book your eye test today
If you're concerned about the effect UV light has had on your eyes, call us to book an eye test on 0800 40 20 20, book online or pop into your local branch. Our friendly team will also be able to advise you on the best sunglasses to protect your eyes.
Transitions UK. Transitions European Study, 2008