What You Need to Know About Lazy Eye
Mar 30, 2021 in Eye Care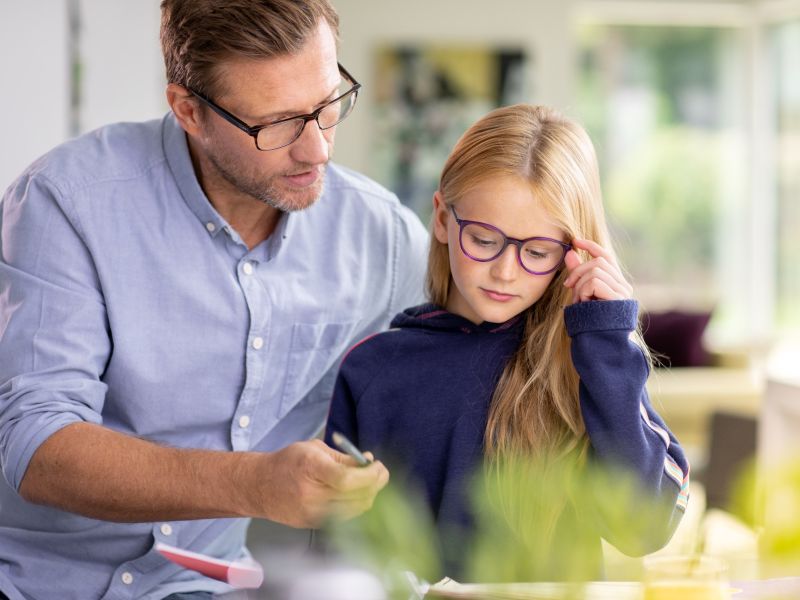 More and more children are now facing vision problems, perhaps partly due to modern lifestyles leading to increased time spent in front of screens. Refraction errors such as Myopia (short sightedness) and Hyperopia (long sightedness) are quite common. Another vision problem in children is Amblyopia or what is commonly referred to as lazy eye. It is a serious eye condition which, if left untreated, can affect your child's eyesight permanently. It is estimated that around one in fifty children develop lazy eye. Here's what you need to know about lazy eye and what you can do about it.
What is Lazy Eye?
Lazy eye is a condition when a child's vision does not develop properly, especially in one eye. This usually happens when one eye has better focus than the other, leading to a clearer image in one eye and a more blurry one in the other. Due to this imbalance, the child's brain soon begins to ignore the blurry image. If left untreated, the child's vision in that eye will not develop correctly, leading to the central vision of the eye never reaching normal levels.
Treatment of lazy eye is focused on getting the child to use the affected eye. The first step is to correct the underlying issue using glasses to correct the focus of the eye. Next is to encourage your child to use the eye again, which is most often by using an eye patch to cover the good eye.
Eye Exams
It is important to be aware that lazy eye will rarely be apparent to you and cosmetically your child's eyes will often appear normal. Children also fail to report the problem because they don't know that there is anything wrong. However, an eye exam can detect it easily. Your child's eye exam should include the following:
Ultimate Eye Examination - our optometrists will be able to identify anything unusual for further investigation or monitoring, if required. Our Ultimate Eye Examination is also the most comfortable test for little ones and those with short attention spans or if your little ones are wriggling in the chair.
Discussion – We will talk to you about any existing problems, concerns and your family health history
Vision Check – Checking the vision in each eye separately to detect any misalignment of the eyes
Muscle Check – Checking the muscle strength in each eye by covering each lens separately to detect any muscle misalignment
Pupil Reactions – Looking at the pupil inside the eye with a light
Prescription – Checking for any vision imperfections to see if there is a need for glasses
3D Vision – Testing for 3D vision capabilities by testing the eyesight with 3D glasses and images
Advice – We will talk with you about any requirements you need and answer any questions you have Solution focused - we can advise on contact lenses and glasses to manage conditions like myopia
Getting Tested
The best time to detect lazy eye in your child is when they are around three to four years old, when it can be monitored and treated. To correct lazy eye, treatment can take many months and is a slow gradual process. It should be started no later than the age of six. The younger the child is when a lazy eye is diagnosed, the more successful treatment is likely to be because the connection from the eye to the brain is more likely to develop correctly. This is why we say treatment should be completed by the age of seven because after that point the brain tends to be less able to adapt to change.
Bringing your child to your local Leightons Opticians and Hearing Care branch for an eye examination is a great first step in looking after your child's eye health. Our warm and friendly atmosphere will make your child feel comfortable and our trained practitioners will explain the process in detail to you.
Based on the eye test results, our Optometrist will help you choose the correct frames and lenses for your child if needed. Select from a wide range of glasses and get any frames customised to your requirements.
Lenses made with lightweight materials such as plastic can be a popular choice for very active children. If your child plays any sports, we recommend you get protective glasses or sports goggles with polycarbonate lenses. These will protect your child's eyes against any sports injuries.
Book an Appointment
Book an appointment online at Leightons Opticians and Hearing Care or call us on 0800 40 20 20 today. We are open by appointment only, with the safety of you and our practice teams as our top priority.