Why we should wear anti-glare glasses while driving
Nov 23, 2023 in Eye Care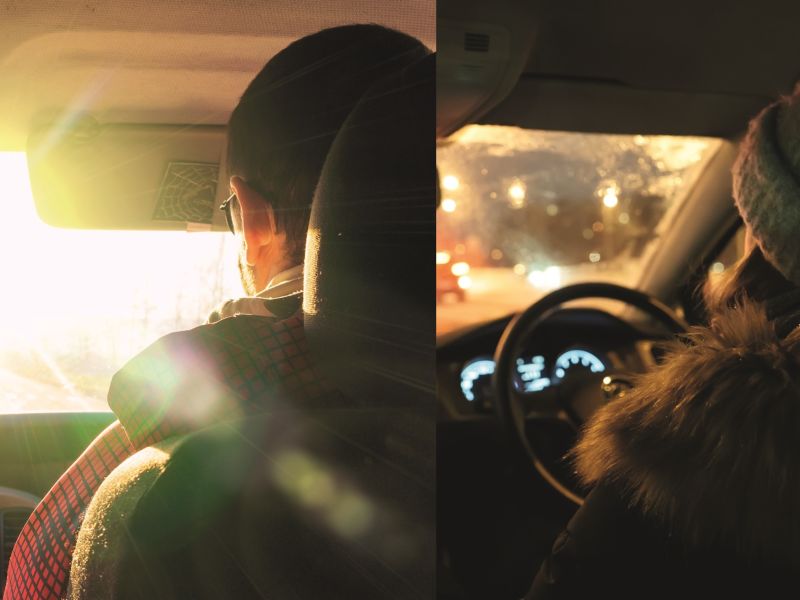 With the dark and wet winter weather well and truly here, driving can become just a little more hazardous at this time of year. If you're planning on driving for work, family or friends, with lots of road travel planned, here's why it's essential to wear anti-glare glasses.
Wet weather
Late autumn and winter mean more rain, which also makes glare worse – reflecting the light off wet roads and overwhelming our eyesight. The problem doesn't go away once the sun's gone down, with reflective glare from artificial lighting and bright headlights too.
Our expert dispensing opticians offer specially designed lens coatings for driving, such as Hoya's award-winning Drive and EnRoute lenses. They are perfect for low-light conditions when dark tinted sunglasses would be more of a hindrance than a help. This lens coating helps your vision remain clear and relaxed at any distance, with enhanced contrast to improve clarity and colour perception.
The special technology in these lenses can be applied to almost any pair of regular prescription eyeglasses (both single vision and progressive), reducing glare in sunny, rainy and foggy conditions and offering clearer vision for safer driving, particularly at night.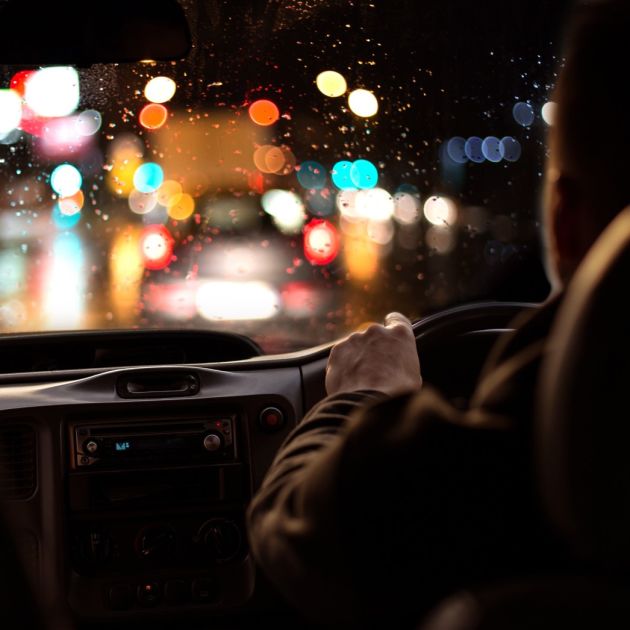 See Now. Pay Later.
If you're interested in trying our specially designed lenses for driving, why not make use of our See Now, Pay Later plan? Spread the cost of your lenses over 10 monthly payments, with 0% interest.
More on payment plans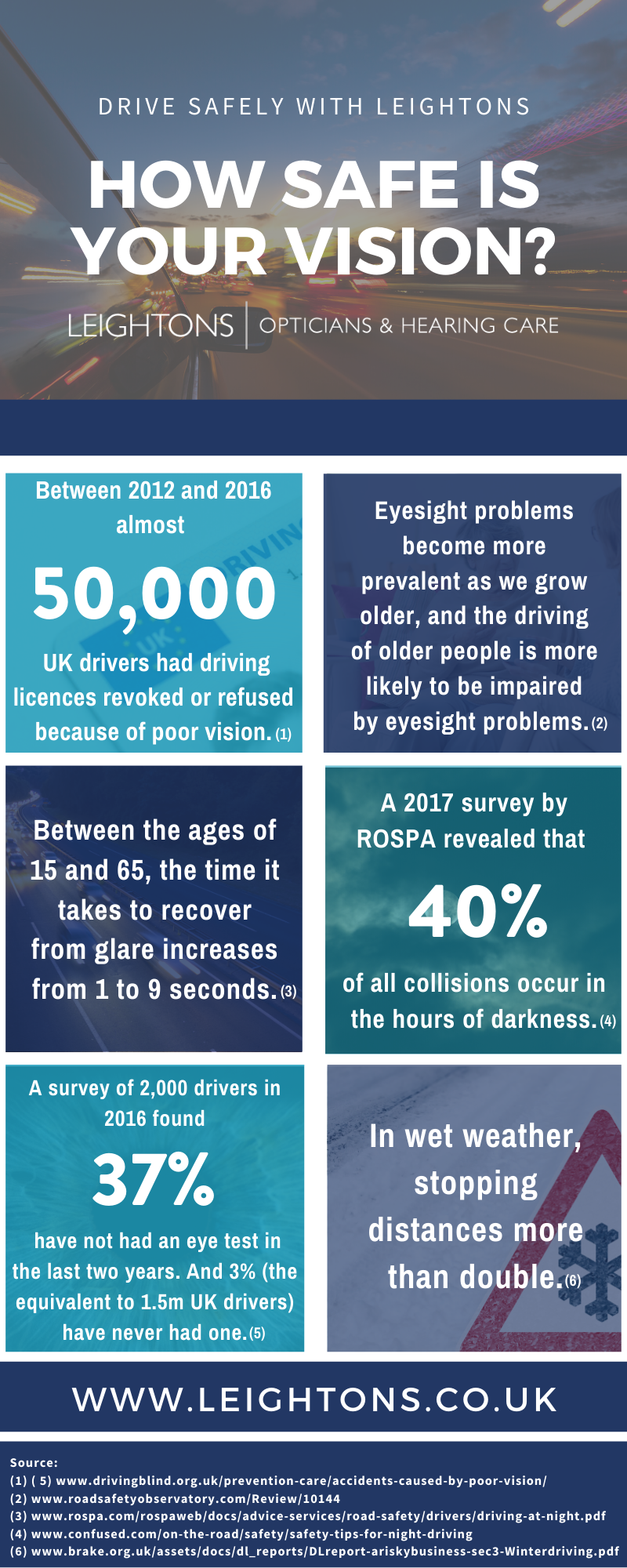 Low sun
As the days get shorter, the sun sits low in the sky, becoming a problem when we find ourselves driving (or walking) directly into the sun. The blinding light of the sun combined with glare — reflected sunlight from other surfaces, like roads and windows – obscures our vision, increases the chance of accidents, and can potentially cause damage to our eyes.
While wearing anti-glare glasses for driving is a great way to reduce glare and increase your road safety at night, sunglasses can help with low sun. Polarised sunglasses work by filtering out the flattened waves produced by reflected light and improving colour and contrast; making sure you can clearly see what's going on around you.
Visit us
Leightons offer a great range of glasses for driving, as well as prescription and non-prescription polarised sunglasses. If you're interested in experiencing the difference this technology can make to your winter driving, simply call us on 0800 40 20 20, book an appointment online or visit your local Leightons practice.