The Pros and Cons of Different Materials Used for Glasses Frames
Aug 31, 2023 in Glasses & Sunglasses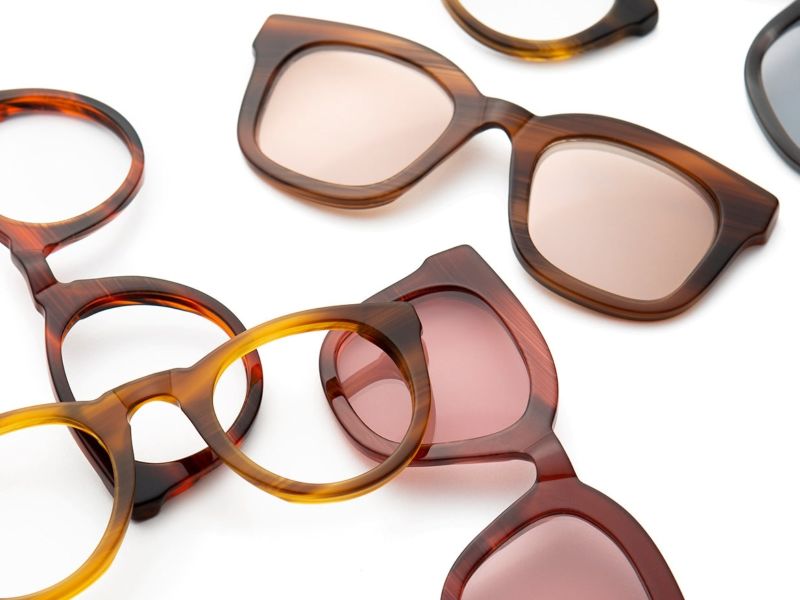 So you're thinking of choosing some new glasses but don't know where to start? Colour and style will undoubtedly play a big part in your decision-making process, but you may also want to consider what materials the frames are made out of before you make your choice.
With glasses and sunglasses crafted out of acetate, titanium, bio-based plastics and even wood (yes, you read that right!), there's so much to think about. Allow us to guide you through the pros and cons of different eyewear materials.
Acetate glasses
Acetate is a material derived from cotton, and has been used in the eyewear-making process since the 1940s, replacing its brittle plastic predecessors.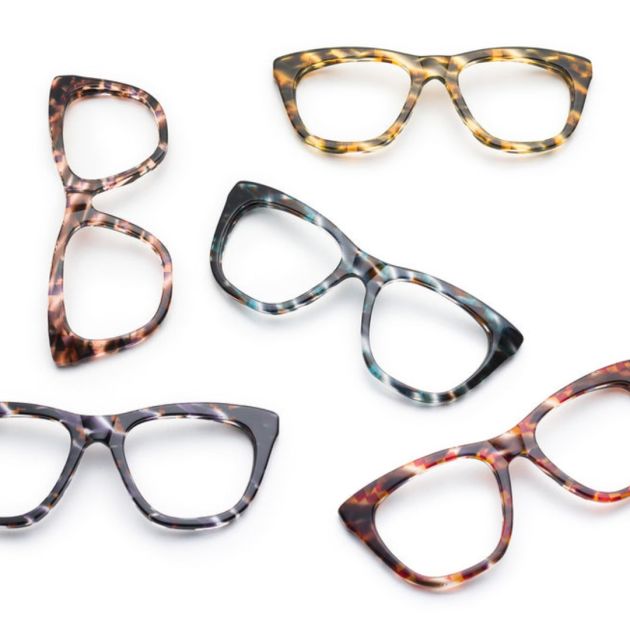 Pros: Acetate is a versatile material that can be shaped and formed into an infinite number of shapes and colours, making it the perfect material for creating exciting eyewear. Whether your preference is for a subtle, thin rim or a chunky frame to express your bold sense of style, it is an option to consider. There is nothing quite like the feel of hand-polished acetate. It is also surprisingly lightweight, especially the high-grade acetate adopted by luxury eyewear makers.
Cons: Due to the nature of the material, some acetates can lose their shape over time, especially when exposed to changing temperatures (so no leaving your glasses on your car dashboard in the middle of summer). Acetate can also lose its polished finish over time, particularly when it comes into contact with harsh cleaners or chemical detergents.
Nose bridges in acetate frames are generally moulded into a fixed shape which, depending on your facial features, may not be a perfect fit. However, some of the brands we love, such as Prodesign Denmark, offer nose pads on their acetate glasses - so you can get the frame you want without compromise.
Injection-moulded frames
Just as it sounds, moulding blocks are created into which liquid polyamide plastic is injected. This man-made material has many benefits, such as production speed, variety in design, frame stability and sustainability.
Pros: With injection-moulding, it is possible to create a super-thin rim, as little as 1.3mm, which is not recommended in acetate as the resulting frame would be prone to breakage. This slender frame could be wildly or subtly coloured, and with less material comes less weight. These frames can weigh just 4 grams. Unlike flat-sheet production, such as acetate, there is little to no wastage in the injection moulding process, which is a plus for the environment.
Cons: There's no getting away from it; these are plastic frames, which can feel inexpensive. But, there are various producers of injection-moulded frames globally, and we know who's best. We know who uses this technology to the best of its ability, as opposed to those who use plastic in the mass-production of low cost eyewear.
Bio-based materials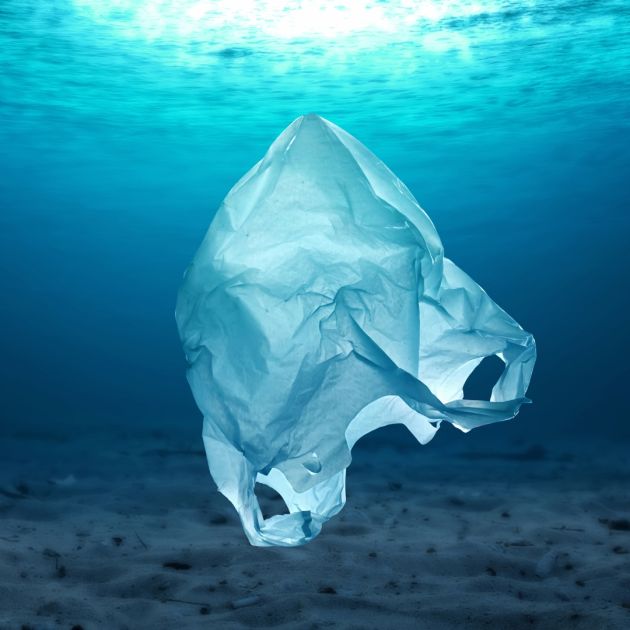 Although acetates are derived from natural materials, they will typically take hundreds of years to biodegrade. Thankfully, our industry is heavily focused on improving its footprint, resulting in the development of new "bio-acetates" and recycled plastic frames for the sustainably-conscious consumer.
Pros: The clear advantage of this type of material is its environmental impact, which is substantially less than eyewear produced historically. Some frames are even made from recycled ocean plastics, such as bottles and fishing nets, not only giving a second life to materials that have been discarded, but also cleaning up the seas in the process.
Cons: As these eco-materials are relatively new to the eyewear world, frames are typically produced in neutral, 'flat' colour palettes, without the translucency and tactile finish favoured by so many acetate-loving consumers. However, the industry is rapidly changing, and with that comes variety in colour and material, so keep your eye peeled for vibrant new looks hitting our shelves!
Titanium glasses
For those of you who prefer something a little more understated, you've probably tried on or at least been presented with titanium glasses. They are a firm favourite with our patients, and with good reason.
Pros: Titanium frames are very hardworking. Not only are they extremely lightweight (some under 2 grams), but they are also durable, non-corrosive and hypoallergenic. That's a lot of fantastic qualities to pack into one frame! Titanium is rigid, cut from a flat sheet for a seamless finish. It is often hand-painted and laser-etched to create exquisite details. Another option is beta-titanium, titanium's cousin. Beta-titanium frames have the additional benefit of flexibility, ideal for those who seek a little give and take from their eyewear.
Cons: This isn't strictly a con, but some people are of the opinion that the weightlessness and flexibility of titanium results in a 'flimsy' feeling frame. We know how robust these frames are, but some prefer more structure and a little weight in their eyewear.
Wooden glasses
Wooden eyewear is growing in popularity within the optical industry as a hand-crafted sustainable option that really stands out from the crowd. While the wider commercial application of this material is relatively recent, we expect this trend to stick around.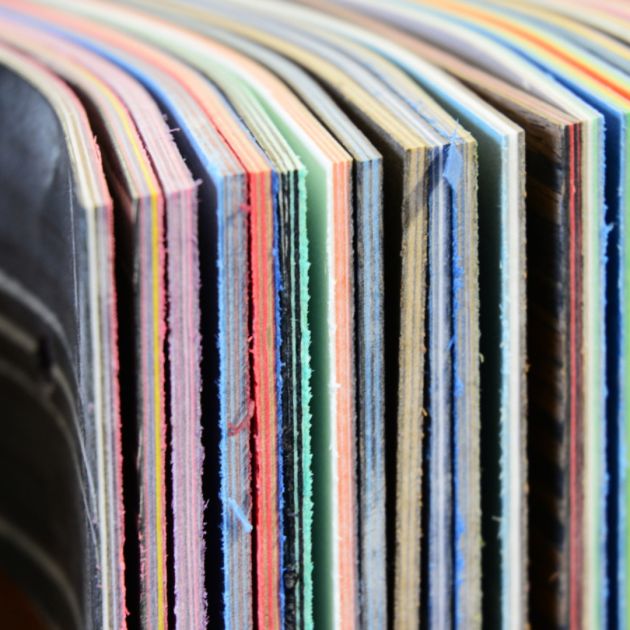 Pros: Wooden glasses are a more sustainable option than plastics and are made from certified FSC wood, which means they come from a sustainable source, often from naturally fallen trees. Because of the nature of wood and its natural grain, every single frame will be unique. Wooden frames can also be coloured and are very aesthetically pleasing.
Cons: Wooden frames can be heavier than other glasses, so if that's off-putting for you then this may not be the best option. Wooden glasses also don't like excessive moisture, so wear with care.
3D printed glasses
Another innovation within the world of eyewear is 3D-printed glasses, and they are certainly set to reshape the industry. In fact, we use recyclable 3D-printed samples in the development of new eyewear shapes, to save sheets of wasted acetate and other materials.
Pros: With 3D-printed glasses, the customisation and innovations are endless. 3D printing has the potential to reduce the environmental impact of eyewear production by creating little to no waste product. The depth of colour achieved is remarkable, and the material is naturally lightweight.
Cons: Currently 3D-printed eyewear can lack the finesse and highly-polished finish that other eyewear materials offer, but as this technology develops in the eyewear world, we're sure this will be an issue of the past.
Want to find out more? Come and talk to us in-store!
Whether you'd like to check out our extensive range of glasses and sunglasses in-store today, want our expert advice to help you choose your next pair in a Style Consultation or would like to book an eye exam, our teams are here and ready to help you!
To book an appointment just visit your nearest Leightons practice, call us on 0800 40 20 20 or book an appointment online. We look forward to seeing you soon!