Eliminate Glare - How Polarised Sunglasses May Help You Live With Your Cataracts
Jul 24, 2020 in Eye Care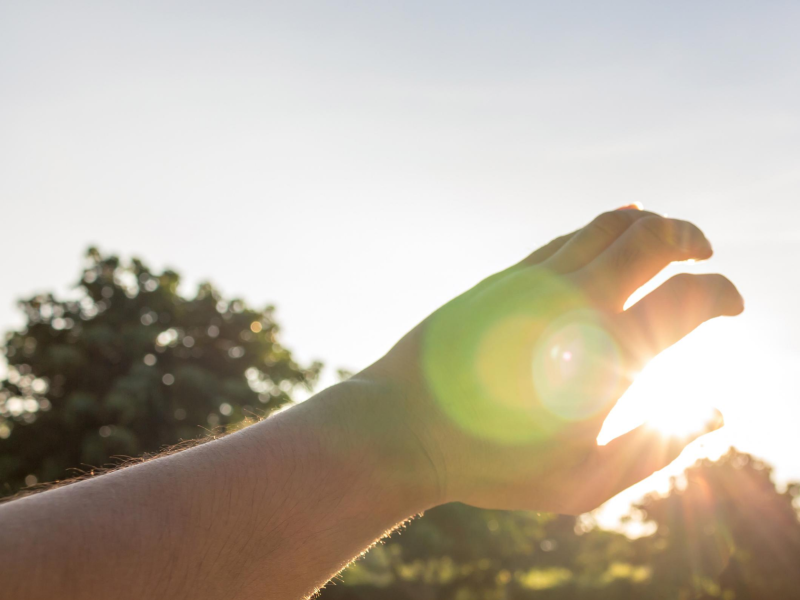 What are cataracts?
Cataracts form when the lens, (a small transparent disc inside your eye), becomes cloudy. Over time, this causes misty and blurry vision.
They're more common in older adults as they are part of the natural ageing process of the eye and can affect your ability to carry out daily activities such as driving and reading and can increase the risk of trips and falls(1).
They usually appear in both eyes but may not necessarily develop at the same time or be the same in each eye.
For all you need to know about cataracts, click here.
How can polarised sunglasses help cataracts?
Harmful UV light rays from the sun can speed up the growth of your cataract, but opting for UV filtering sunglasses can slow this down, allowing your eyes and the sensitive skin around them to remain protected.
Cataracts cause light to scatter when entering the eye, which can result in a glare effect. Polarised sunglasses organise this light, making it much kinder and softer on the eye, even on the sunniest of days. The correctly chosen lens colour will enhance the natural colours and details around you, allowing you to live life in full colour.
Leightons are here to help
Here at Leightons Opticians & Hearing Care, our expert Dispensing Opticians can advise you on the best colour lenses and sunglasses for your individual needs and fit them for you. Whether you're awaiting cataract surgery, or need help with your postsurgical optical care, we're here to help. Our expert knowledge and range of polarised sunglasses from Maui Jim and Zeal can help to eliminate glare so you can live life to the full.
Maui Jim
Maui Jim sunglasses offer 100% protection from harmful UVA and UVB rays as well as cutting glare from above, below and behind each lens by 99.9%. They are so successful at protecting your eyes and the skin around them, that Maui Jim are one of three sunglass manufacturers in the world to have earned the Skin Cancer Foundation Seal of Recommendation. In addition to their polarising qualities, Maui Jim sunglasses are also famous for their colour enhancement technology, allowing you to see the world around you in a new way, whilst protecting your vision. To explore the range, book your sunglasses consultation today and speak to one of our expert Dispensing Opticians.

Zeal Optics
At Zeal Optics, their extensive range includes stylish polarised sunglasses, built using the most premium polarised film in the world. This polarisation technology plays a huge role in keeping your eyes comfortable by reducing the glare that reflects off objects around you. The Zeal Optics team also work hard to reduce their environmental footprint, create social change and leave all who wear their sunglasses with better memories of their time outdoors. For an affordable and environmentally friendly answer to slowing down the growth of your cataracts, speak to one of our experts at your next safe, secure and sanitised eye examination.

Our expert Dispensing Opticians are on hand to help find the best anti-glare sunglasses for your personal needs and lifestyle whilst you're awaiting cataract surgery or preparing for your postoperative care.
If you have any questions or would like to book your sunglasses consultation or initial eye examination, call our Dedicated Patient Support team on 0800 40 20 20 or book an appointment online. And don't worry, if you can't come and visit us in practice, we also offer remote care appointments.
(1) The Royal College of Ophthalmologists Commissioning Guide: Adult Cataract Surgery 2018