A big thank you from Thatcham
Jan 20, 2021 in Leightons News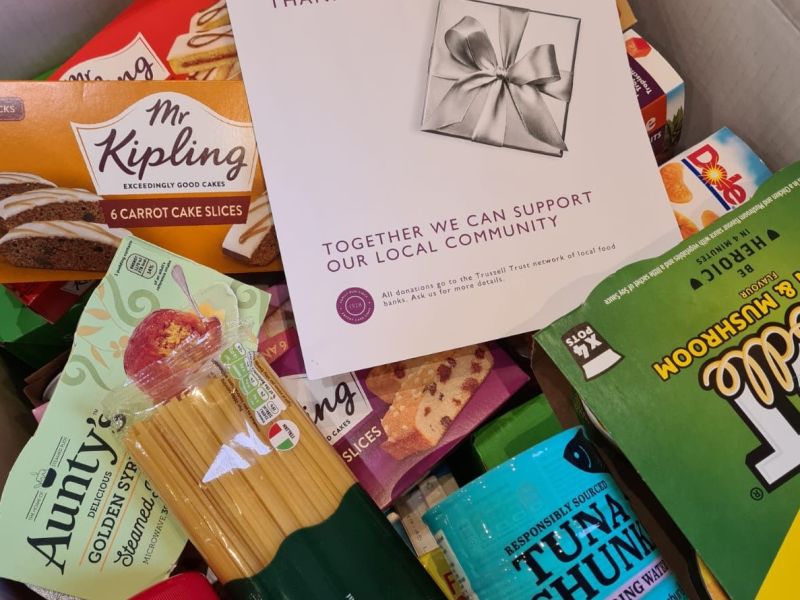 Over the past month, the team at Thatcham have been accepting donations to local food banks. And last week, they dropped 16kgs worth of donations to the local food bank - that's equivalent to 34 meals for local families in need!
With more than 14 million people living in poverty in the UK, we feel strongly about taking action. At Leightons, we are supporting local food banks, including the Trussell Trust.
Jo Cooper, the OHA at Thatcham, shared that "patients were very generous in the run up to Christmas, donating tins of produce and non-perishable goods and many donated as a thank you for us repairing or adjusting their spectacles."
Your donations make such a difference. The events of 2020 have had a huge impact on many lives, in more ways than we could have imagined. Many people's circumstances have changed and may be finding themselves in need of support from charities like The Trussell Trust.
The food bank commented that the need is greater than ever since the pandemic with many families turning to them for help:
"Thank you for being a collection point so enabling these donations. People have been very generous this Christmas so we are in a good position to be able to help those in need. However, it is likely that demand will increase so it is important to keep our stocks replenished."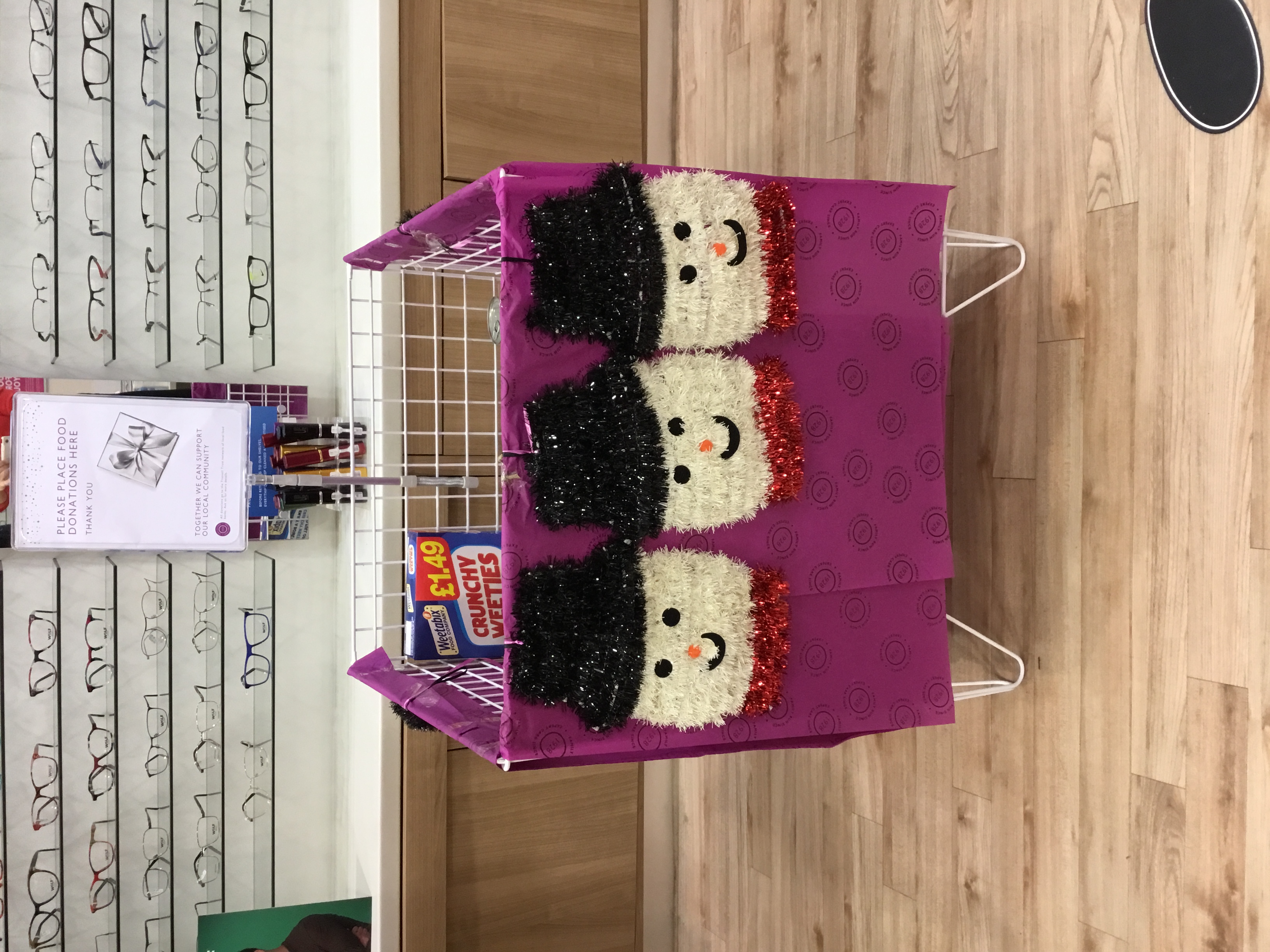 Thatcham would like to say a huge thank you to all of their lovely patients for supporting the team's efforts and generously donating food to those in need.
"We feel that we are able to make a small difference to the lives of local families who are in need."
The collection basket will remain in practice for any more donations for patients coming in for an appointment and we are grateful for all your support.
Anything from cereals, tinned tomatoes and soap, can be donated, there's a small way for everyone to make a big difference. If you'd like to join us in supporting your local community, you can contact us to arrange to drop off items at any of our local Leightons practices. We will then arrange the delivery of your items to your local food bank and help support those who need it the most in our local communities.
See more information on how to donate and what we are doing to support local food banks.