Supporting Vision: Leightons Haslemere and the Macular Society
Nov 20, 2023 in Leightons News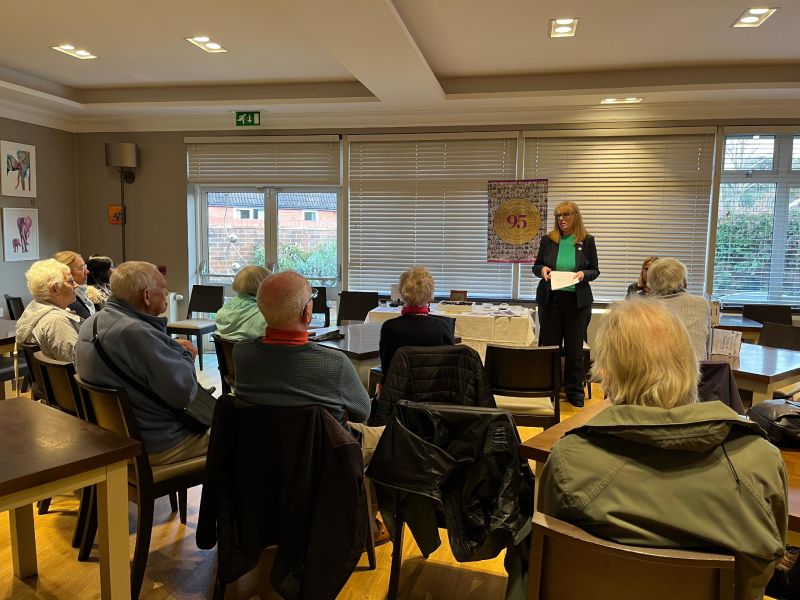 At Leightons Haslemere, we are passionate about our work. Our goal is to assist people with their vision and hearing and help them to live life to the full. As part of this, on November 3rd, we were very kindly invited to the Haslemere Macular Society meeting to explore ways in which Leightons could support their members with both vision and hearing. Our team believes in their cause; that's why we want to support the Macular Society, as we have done for many years.

The Macular Society is a charity organisation based in the United Kingdom that focuses on providing support and information to individuals affected by macular conditions, particularly macular degeneration. Macular degeneration (MD) is the term for a number of eye conditions that affect the macula, a small area in the centre of the retina. These conditions cause a progressive reduction or loss of central vision, making it difficult to see fine details, recognise faces, read printed materials, or watch television.
Our team had a great time at this meeting, as the group were most welcoming and we were able to give a talk on the history of Leightons in Haslemere in particular, and about all our services. We were bombarded with questions afterwards too, which was fabulous, and they loved our goody bags! This is what they said: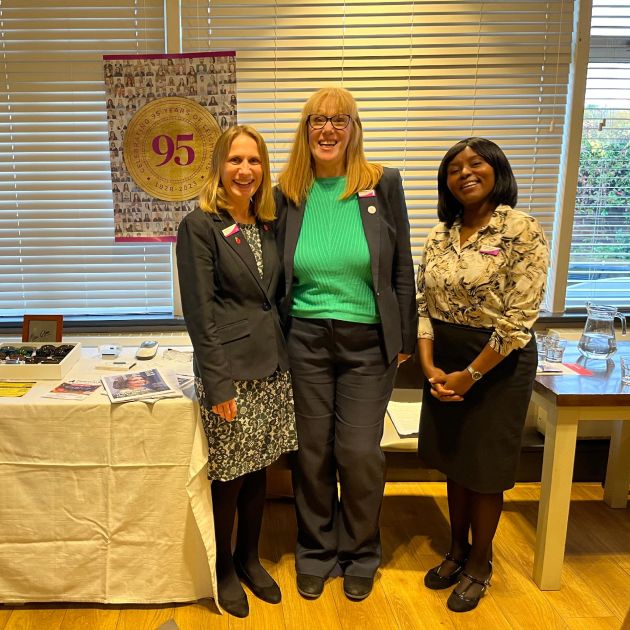 'We would like to thank Lynda, Janie and Sandra for very kindly coming to our group this afternoon. Your presentation was very clear, and everyone really enjoyed learning about your services. We are most grateful to you all, and for bringing the samples of your glasses, visual aids and hearing aids. We received many very positive comments from the members, and would like to thank you for the samples and information packs that you very kindly gave us all."
We want to thank the Macular Society for allowing us to take part in this meeting and for their kindness. If you're concerned about macular degeneration and would like to talk to an expert optometrist or book an eye examination, please call the Haslemere branch on 01428 643 975 or book an appointment online.