Eco Week event at Leightons Wokingham
Nov 08, 2023 in Events
At Leightons Wokingham, we believe in the power of sustainability and the positive impact it can have on the environment. To celebrate and promote all things eco-friendly, we hosted a remarkable Eco event from 9th to 21st October. It was an exciting two weeks filled with engaging activities and a fantastic showcase of sustainable eyewear brands, particularly Eco and Etnia Barcelona, with an exclusive discount.
Eco are ambassadors for positive change, with sustainability at the heart of everything they do. Their frames are made from 95% recycled materials including metal, bio-based castor seed oil and recycled ocean plastics – all designed with self-expression in mind.
Throughout the event, we provided our guests with delightful treats and giveaways. Compostable coffee pods were on hand, offering guests a taste of sustainable coffee. Other eco-conscious goodies like jelly beans and pens made from castor oil were also available.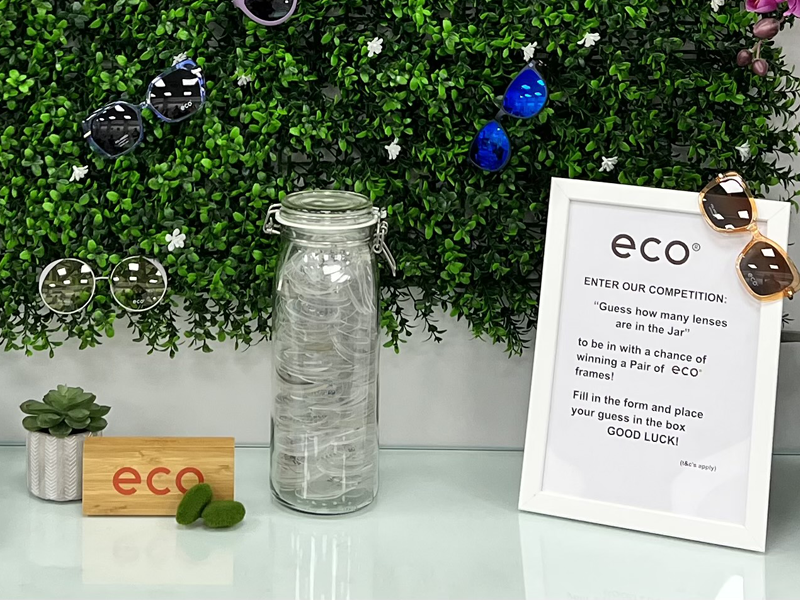 Our most popular activities was the "Guess how many display lenses are in the jar" competition. Visitors and Wokingham team members tried their luck, taking a shot at estimating the number of lenses in the mysterious jar. The stakes were high, with the best guess winning an Eco frame and clip, or a pair of stylish sunglasses.
We're thrilled to announce that the lucky winner has visited us to claim their prize. On another note, our very own Kadye, one of our newest team members, made the best staff guess and was rewarded with a box of indulgent Lindt chocolates.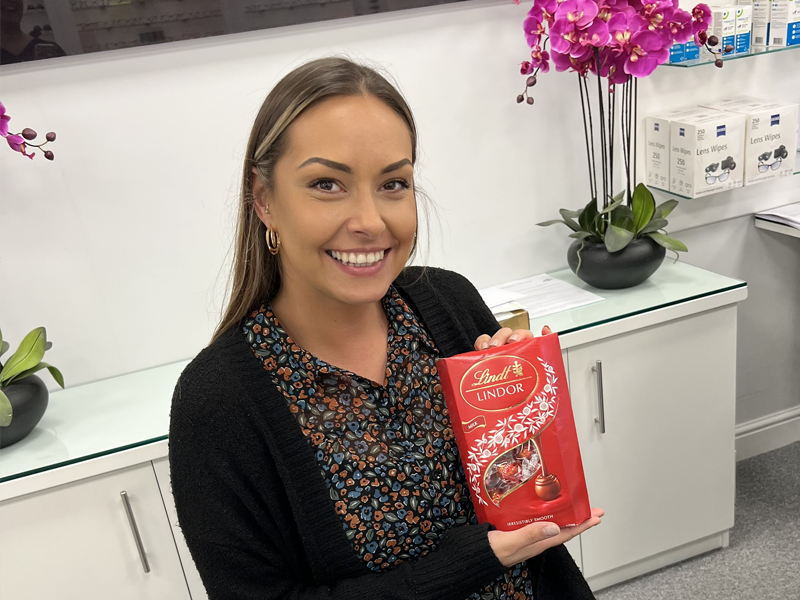 The Eco event was a resounding success, with numerous pieces of Eco and Etnia Barcelona eyewear finding new homes. We'd like to extend our heartfelt thanks to everyone who contributed their time and effort to make this event possible. We also would like to say a big THANK YOU to all those who joined us. It's your support that makes events like that possible.
If you weren't able to make it this time, you can pop in at any time to have a look at our great selection of Eco and Etnia Barcelona frames. Our team will be happy to show you the collection we have.
Whether you'd like to book your next eye examination or a style consultation, you can book online. Alternatively, you can call us on 0118 978 6744.