Jeepers peepers! Is Halloween bad for your eyes?
Oct 25, 2018 in Eye Care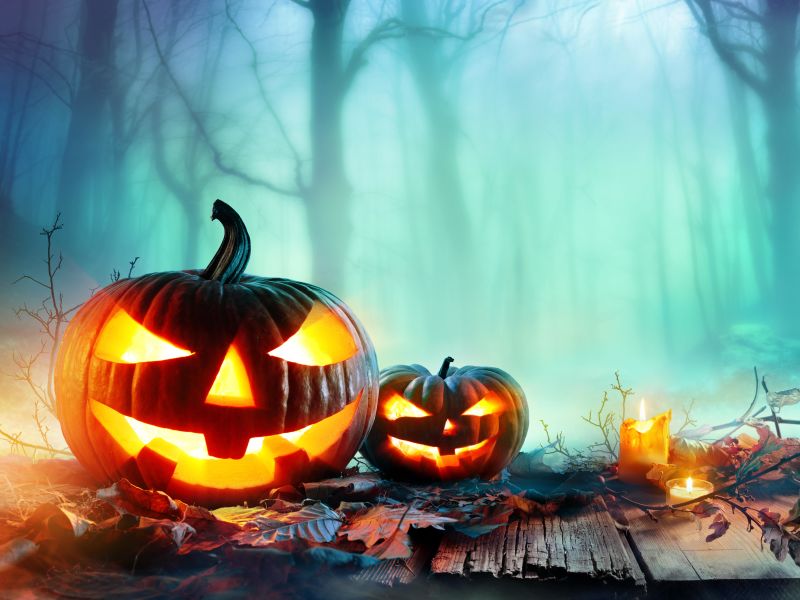 You might think that the biggest danger of Halloween this year is overindulging in rich chocolates and sugary sweets. But the real peril could lie a little closer to home.
Besides working on your wild witch, magnificent mummy or plump pumpkin costume, there's one thing you should definitely consider: your eyes.
We know it's important to look truly ghoulish this Halloween but wearing scary contact lenses can be more trick than treat. From fiendish cats' eyes to grotesque glow in the dark pupils, wearing any contact lenses that haven't been properly checked, fitted and approved by an eye care practitioner can make for a truly unhappy Halloween.
Scary contact lenses = scary eye conditions
It might sound far-fetched but wearing any contact lens increases the risk of eye problems, including infections. For some, these infections can lead to blindness. Contact lenses are legally classified as medical devices, and therefore can only be legally provided following a fitting and with a prescription from a doctor or qualified eye care professional. Faulty, broken or poor-quality contacts can cause a number of eerie eye conditions which in some cases, result in blindness. What can start as blurred vision with redness around the eye, can quickly develop into conjunctivitis, corneal ulcers or even an eye infection.
Conjunctivitis causes sticky, itchy bloodshot eyes that can be painful. It's not advisable to wear any contact lenses while suffering with conjunctivitis, which can last for up to two weeks. And although it usually clears up on its own, it's worthwhile paying a visit to your local Leightons optician, pharmacist or GP - just in case.
Wearing contact lenses of any kind can raise your risk of developing a corneal ulcer, but this risk is much higher if the lens has not been made to fit the shape of your eye. Corneal ulcers cause a grey spot to appear on your cornea, leading to blurred vision, sensitivity to light and eye pain.
Prescription Halloween contacts
The temptation to pick up some cheap, last minute creepy contacts from high street party shops might save you time, but it could cause some scares later on (and not of the Halloween variety). Our top tip is to plan ahead and book an appointment with your optician – they will recommend tinted or coloured prescription contact lenses that are correctly fitted to you. After all, cheap lenses may save you time and money, but properly fitted prescription contacts will make sure you're not starring in your own horror movie.
Book an eye test today
If you'd like some more information on contact lenses, or are overdue an eye test, then talk to our friendly and professional team of experts today. Pop into your nearest Leightons branch, book online or call us on 0800 40 20 20.