Maui Jim sunglasses in the spotlight
Apr 30, 2020 in Glasses & Sunglasses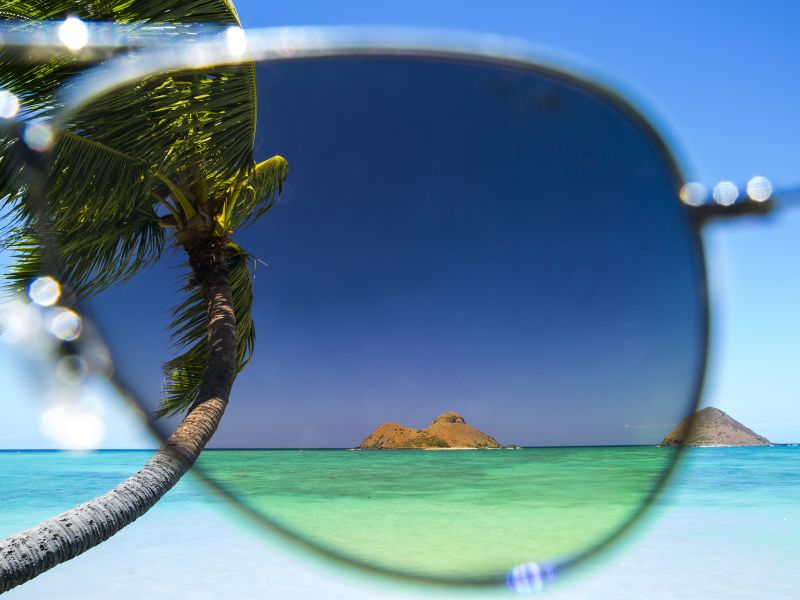 When looking at sunglass manufacturers, who do we choose? We explore one of the top sunglasses manufacturers: Maui Jim.
Ultimate UV protection
Maui Jim are undoubtedly the top pick of sunglasses when it comes to UV protection; being the only brand to have received the Skin Cancer Foundation Seal of Recommendation for the effectiveness of their UV protection is unbeatable.
Having launched in 1980 on Ka'anapali beach, Lahaina, Maui, Maui Jim set out on their mission to provide the ultimate UV protection glasses that combat the sun's harmful UV rays and reduce glare.
Offering both UV prescription and non-prescription sunglasses, the brand has something for everyone to keep you protected against UV while bringing the world's vivid colours to life.
Polarised Lenses
Under harsh and bright conditions, glare can often become a problem, preventing you from fully enjoying the natural beauty and colour of the world around you. Maui Jim sunglasses use a unique combination of six different technologies that make up their patented PolarizedPlus2 ® technology. Which cuts glare and creates an immediately noticeable difference.
How do they work?
A premium polarising film is infused into the lens itself, working like a Venetian blind. The polarising technology breaks up light waves, allowing for 99.9% elimination of reflected glare, so the world's colours can come through.
Colour. Clarity. Detail.
From day one, part of the Maui Jim's mission was to maintain the island's vivid colours. Now a global company, they ensure that the rich hues of every day are preserved, no matter where you are in the world.
Using colour-enhancing lenses Maui Jim sunglasses ensure that colour, clarity and detail is maintained. Instead of dimming the light, they use natural light to filter out interference, keeping colours bright and vivid.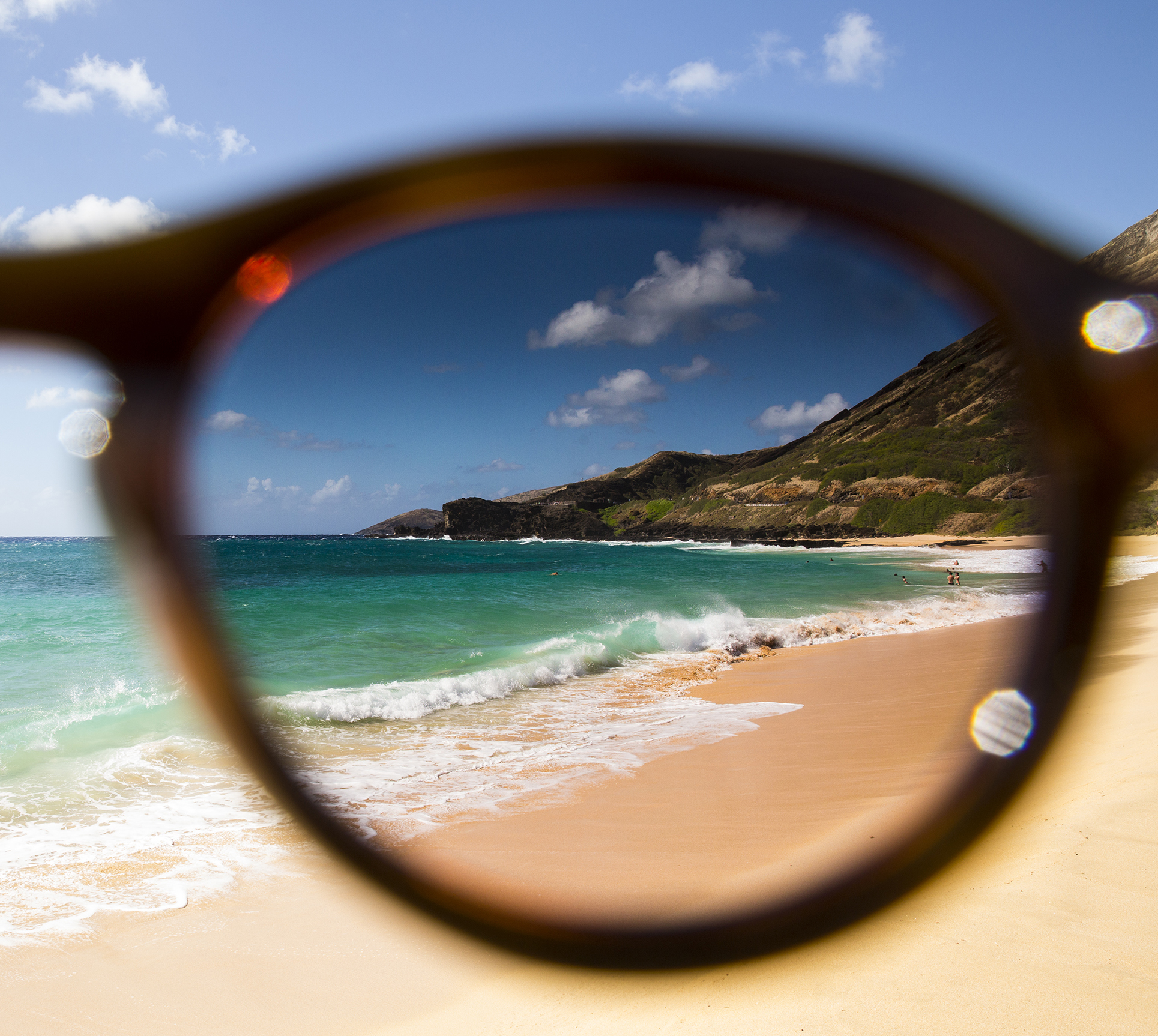 The Spotlight
Maui Jim hold their place in the spotlight by being widely regarded as a favourite sunglasses company and some of the best sunglasses by optical retailers and top health, outdoor and fitness media across the globe. Promising a premium service, Maui Jim are dedicated to their customers and ensuring that their experience with Maui Jim is like no other.
Leightons are proud to work with Maui Jim. We want to offer the absolute best in UV protection to our customers and being able to provide them with the top sunglass brand for UV protection is the best we could ask for.
Maui Jim are not only the top brand when it comes to protection against UV; they also offer 125 different styles of sunglasses, so there's something for everyone, keeping you feeling confident and on-trend while staying protected.

Seeing is believing
With Maui Jim, seeing really is believing so why not book an appointment at your local Leightons practice and try on a pair for yourself. If you feel you may need a new prescription before jumping into a new pair of sunglasses, you can call us on 0800 40 20 20 or book an appointment online.
We are open by appointment only, with the safety of our patients and practice teams as our top priority.