Don't let your hearing aids hold you back: how hearing aids will give you a new lease of life
Oct 06, 2020 in Hearing Aids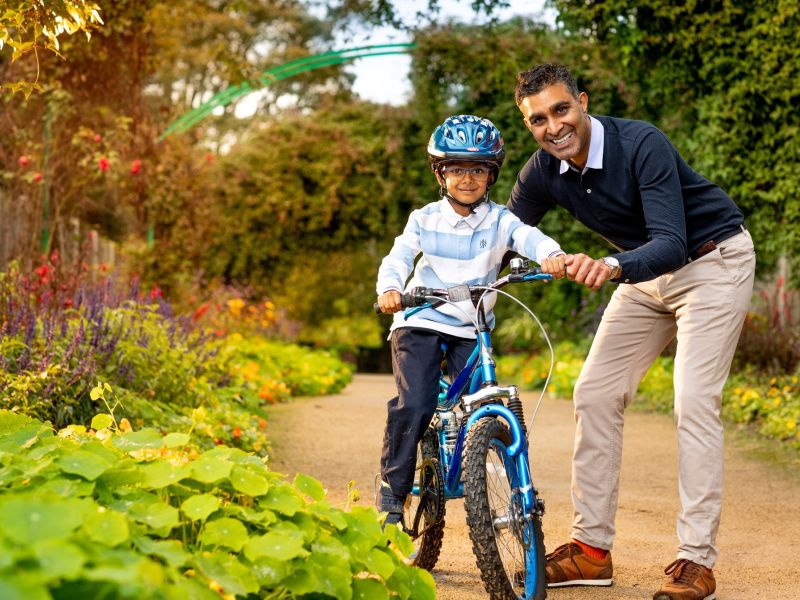 Hearing aids can take a bit of getting used to but they should never prevent you from living life to the fullest – quite the opposite. Hearing aids can give you a new lease of life: listen to the bird song while doing the gardening, hear the laughter on a family cycle ride or link to Bluetooth and play your favourite tunes in the gym.
Do you think you need to take your hearing aids off to play your favourite sport or work out? Think again! 70% of hearing aid users worldwide wear their hearing aids during sporting activities without a problem, so you can too.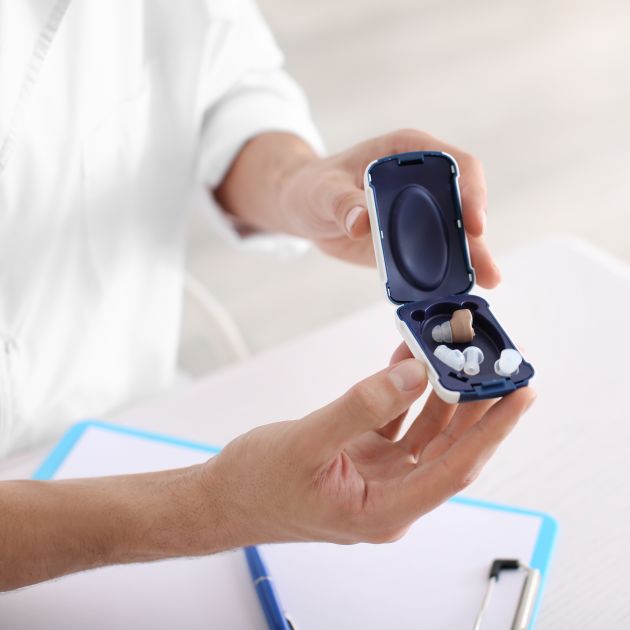 We have a large range of sweat-resistant, Bluetooth enabled and environment responsive hearing aid features. All to make sure you can live life to the full.
Keeping them on, can improve your personal safety and help you get full enjoyment from your chosen sport, so there's no reason to take your hearing aids off.
No sweat: hearing aids for your gym workout
Sweating can be a concern if you wear hearing aids – after all, electricity and liquids don't mix! But it's easy to prevent your hearing aids getting wet during a workout. Why not try wearing a special sweatband or a skullcap to stay dry?
You should also be sure to clean your hearing aids after you've finished working out – investing in a dehumidifier can help to keep them sanitised and free from any moisture too.
Another great feature in some hearing aids is their Bluetooth capability, meaning they can double up as headphones and play your favourite tunes on the treadmill as well as tuning in to those around you.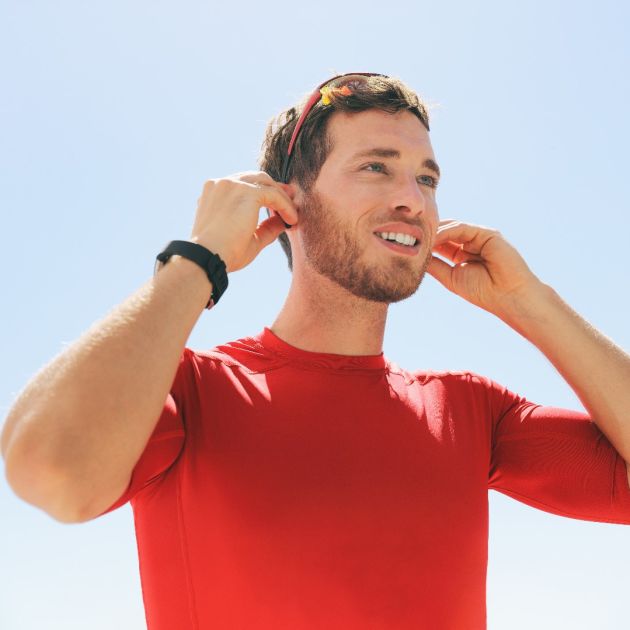 Modern hearing aids are IP rated, meaning they are sealed against water and dirt. Most hearing aids now have a rating of IP68 which means that they can withstand dust, dirt and sand and being submerged in water to a maximum depth of 1.5 metres for 30 minutes and will continue to work. You may not be able to swim in your hearing aids, but you certainly can work out.
Want to know more? Our expert audiologists are here to help. Book an appointment today online or over the phone on 0800 40 20 20.
Wet weather: hearing aids for sports in the great outdoors
As well as sweat, rain can be another problematic factor when exercising outdoors. Even though all hearing aids are tested to ensure they still work after being submerged in water, it's still a good idea to avoid getting them wet where possible.
What are the main benefits of wearing hearing aids outside? Hear the birds while doing the gardening, the traffic when your training for your 10k run, the sound of the rain hitting your waterproof hood or your dog playing with the kids on your morning walk.
So, if you're planning to go hiking in Wales, dancing at a Great British music festival, taking the kids to a water park or working in the garden, remember to pack an umbrella or a poncho so your ears stay nice and dry.
Team sports: listen out and win the game
For team sports, an obvious advantage to wearing your hearing aids is that you can hear and communicate with your teammates better. And you never know – that could make the difference between winning and losing!
So, if you're straining to hear the umpire on the tennis court or your team mates passing you the ball on the football pitch, then use your hearing aids to step up your game.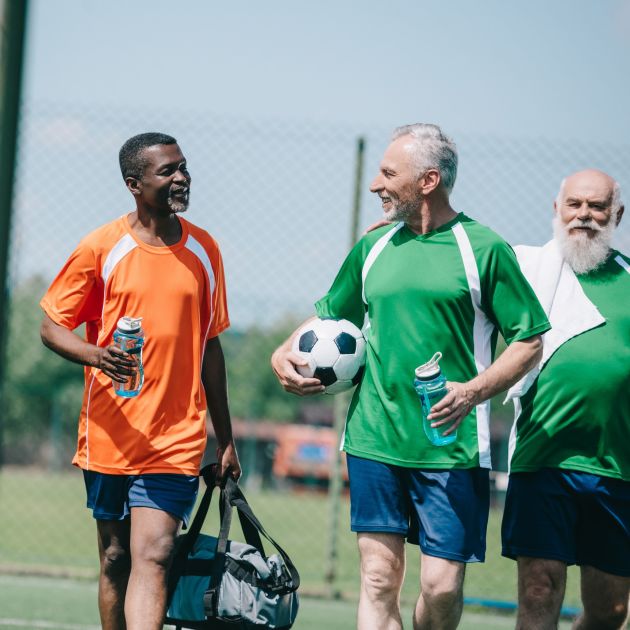 Another incredible feature in some hearing aids is their ability to adapt to the environment around you. Noisy crowd disrupting your football focus? Fade them out and tune in to your team mates. This feature allows you to select which noises you want the hearing aid to help you focus on. It's a small thing that could make a big difference to your game.
If you'd like more information on these features, please speak to your audiologist.
It's also important to make sure your batteries are fully charged or replaced, so you can get through your match without worrying that your hearing aids will suddenly stop working.
Staying safe: being out and about with your hearing aids
If you like running, walking or doing other outdoor activities, wearing your hearing aids can be an essential safety precaution.
Whether that means you can hear someone shout 'fore' on the golf course, 'timber' in the woods or traffic when you cross the road, your hearing aids could help prevent a serious injury or accident.
Hold on: Keep them secure from extreme sports
Extreme sports might not be for everyone. Going rock climbing? Trying out a zip wire? Abseiling down a mountain? You certainly don't want to fall, and you don't want your hearing aids to either!
A great solution to keep your hearing aids secure, is a hearing aid retention cord or clip, which attaches your hearing aids to your clothing – so if they fall out your ears, they won't fall into the abyss.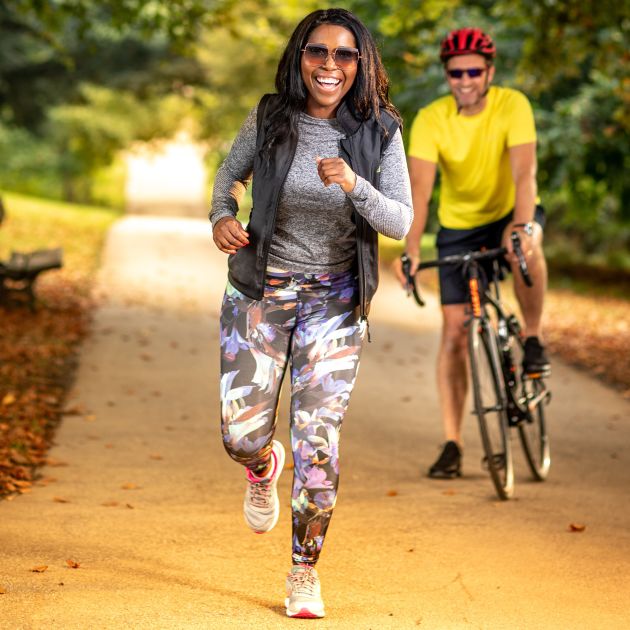 Hearing aid retention cords are discrete and loop behind your neck so you can clip them on to your collar. This means they're great for high activity outdoor sports like cycling, rock climbing or abseiling!
And it takes the pressure off – no more worrying about them falling out and getting lost, and no more leaving your aids at home and hoping for the best!
Book a FREE Full Hearing Assessment
Is your hearing loss getting in the way of your active lifestyle?
Book your FREE Full Hearing Assessment today and we'll be able to advise you on the best hearing aids and hearing care plan for your lifestyle. Book an appointment online or over the phone on 0800 40 20 20.