Give the Gift of Hearing this Christmas
Dec 03, 2021 in Hearing Care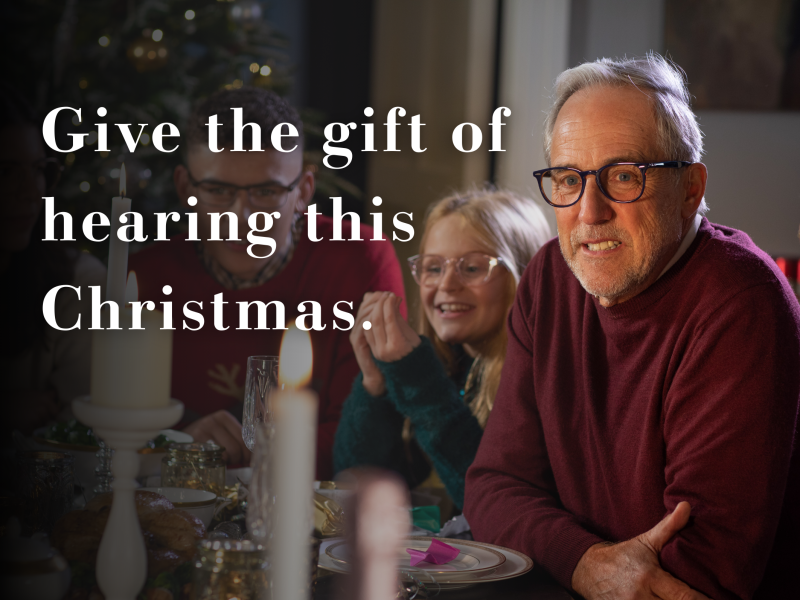 Whether you're searching for that special something for a loved one this year, or looking to treat yourself, finding the perfect present at Christmas is never an easy task, but what can be greater than the gift of hearing?
With gatherings and get-togethers aplenty over the festive season, keeping connected with your friends and family has never been so important. So, let us introduce you to a selection of the amazing hearing aid technology we offer, with the help of audiologist Ashish Shah.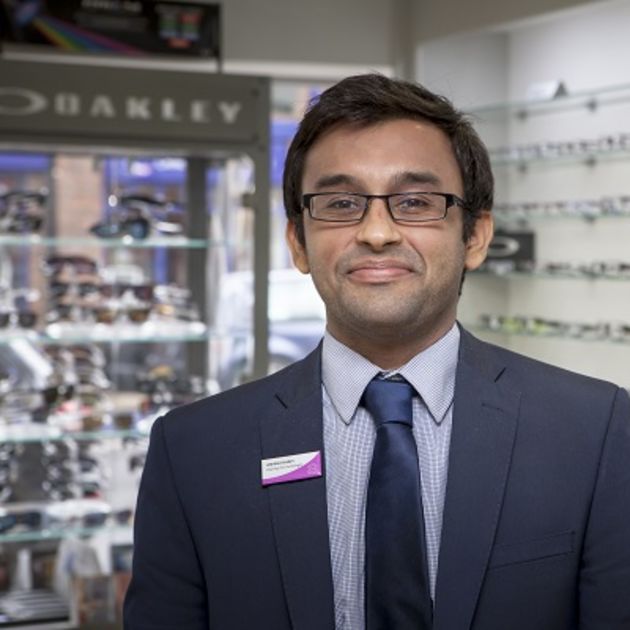 Ashish has been a part of the Leightons family for many years, as Professional Services Manager and resident Audiologist in our Marlow practice. Ashish has a passion for patient care and helping his patients find the perfect hearing solution for their needs.
OTICON More™
When it comes to hearing aid technology, the Oticon More™ could be mistaken for magic! This fantastic device has been revolutionary within the world of hearing aids, offering wearers the most authentic and natural sound experience possible. Employing state-of-the-art Artificial Intelligence (AI), Oticon More™ analyses the sound scene around you 500 times a second so it can understand your environment and bring you a clear and authentic soundscape, allowing you to hear all of the beautiful sounds around you.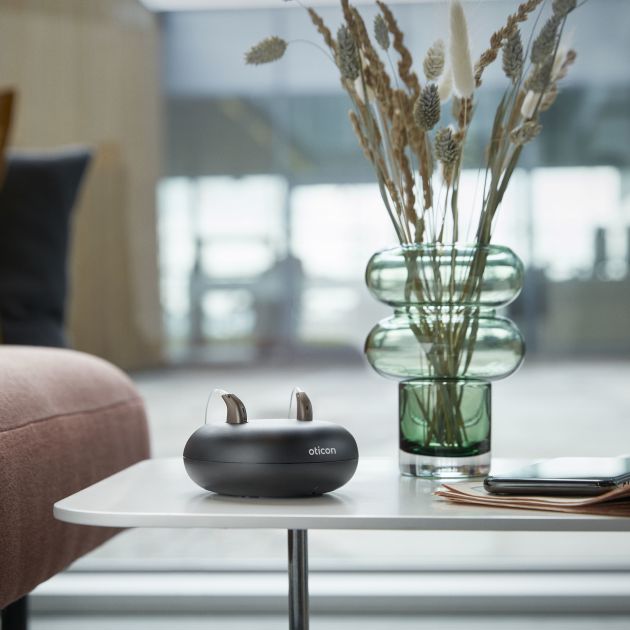 Ashish says:
"This revolutionary hearing aid allows patients to hear as effectively as possible in noisier environments or group situations. Oticon More™ has helped many of my patients get excited about engaging in conversation again, which is essential at this time of year!"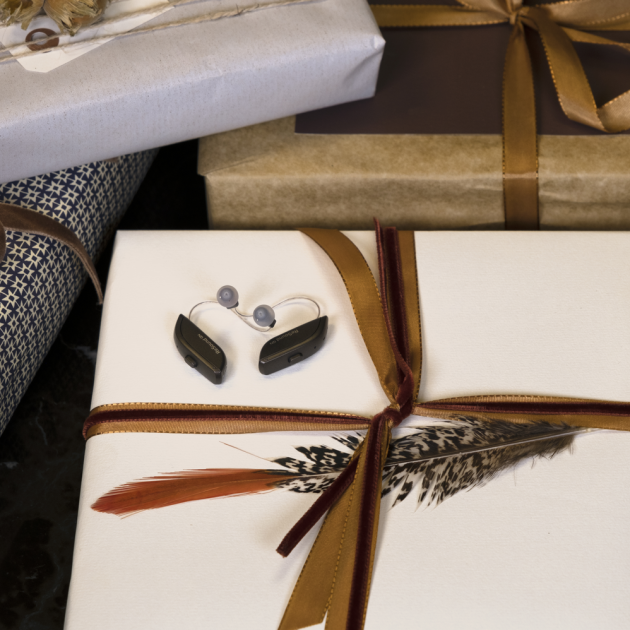 ReSound One
If you are looking for something that offers a truly individualised user experience, then ReSound ONE could be your perfect match. Using three microphones, ReSound ONE utilises the unique shaping of your ear to organically capture sound, enabling you to hear as if it were natural.
Ashish says:
"Resound ONE allows patients to hear what is important to them, by taking into account the ears' natural sound capturing capabilities and reduces the interference of other environmental sounds. This technology allows users a tailored sound experience and helps them to effortlessly engage in conversation."
Pitch Perfect Presents
So with seasonal songs humming in the distance, and presents starting to appear underneath the Christmas tree, let us share some final points as to why hearing aids are the perfect gift to yourself or a loved one this year:
These hearing aids provide a brilliantly natural quality of sound for both speech and the environmental sounds around us, perfect for taking part in cosy conversations in front of the fire or listening to choral carols.
Can't get together with all of the family this year? Don't worry, both Oticon More™ and ReSound ONE also offer brilliant sound streaming quality, perfect for those virtual moments.
Both aids offer brilliant comfort and the convenience of being rechargeable with a full day's worth of battery life, so you no longer have the worry of your battery running out during those Christmas outings.
Spread the cost this Christmas
It's a wonderful, but expensive, time of year. With our Hear Now. Pay Later. payment plan you don't have to miss out on hearing a thing. Spread the cost of your new hearing aids over 10 months, interest-free.
Book your FREE Full Hearing Assessment today
With the Christmas countdown just beginning, now is the perfect time to book your FREE Full Hearing Assessment. You can book your appointment online or call our Dedicated Patient Support Team on 0800 40 20 20.