Camberley get involved in community retail scheme
Jun 03, 2019 in Leightons News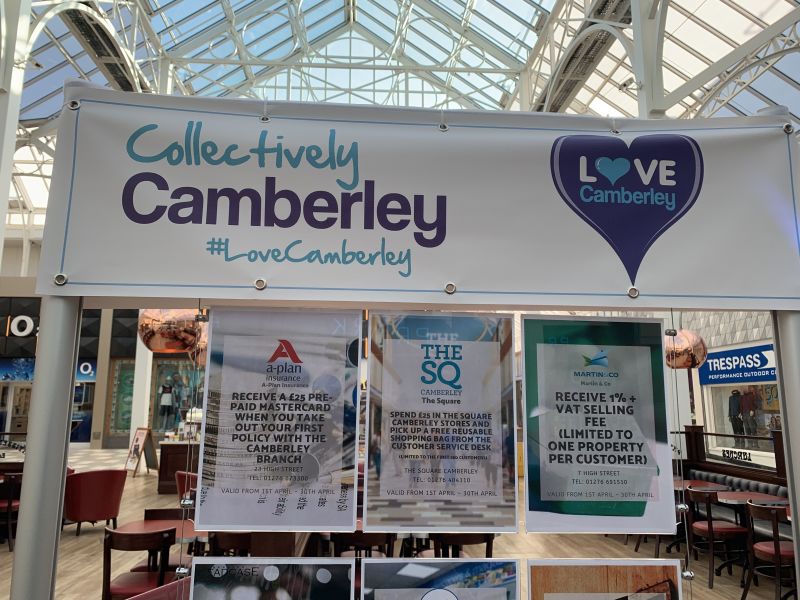 Leightons Camberley are part of the Collectively Camberley group
Leightons Camberley are now part of Collectively Camberley, working alongside other local businesses to offer great deals and fun days out for local families and people of all ages.
Offering guides, deals and events in Camberley and the surrounding areas, it's a great way for the team at Leightons Camberley to get involved and build connections with other local businesses.
What is Collectively Camberley?
The Collectively Camberley mission is to make Camberley a top destination of choice for shopping, dining and leisure. As part of the group they offer the "Collectively Camberley card" which qualifies cardholders for exclusive offers at local stores and businesses.
We also recently got involved in the Collectively Camberley Little Book of Offers 2019, which offers fantastic promotions, so keep your eyes peeled for any future discount booklets Collectively Camberley may roll out this year!
Camberley has a wonderful community of local businesses, with everything you could need from hairdressers, restaurants and healthcare, including eye and hearing care from Leightons Opticians & Hearing Care. Alongside our fellow independent businesses, we support the people of Camberley with expert personalised service and they, in turn, support us.
"The great thing about Collective Camberley is that they support local Independent businesses like us." – Priya Burgul, Branch Manager
Leightons love to get involved in community events, projects and local groups. Sharing ideas and opportunities with other local businesses is what helps us to build connections and grow as a family. Being part of Collectively Camberley means we can offer great deals, alongside other local businesses, to the people of Camberley and surrounding areas.
See Priya talk about Camberley alongside other local independents in this quick video:
Visit us today
Leightons Camberley invite you to head on over and see our wonderful selection of glasses and sunglasses. If you have any questions regarding your eye or hearing care, feel free to stop by and ask. If you'd like to book an appointment you can call Leightons Camberley on 01276 23648 or alternatively you can book an appointment online.