Indie Grewal is the newly elected BCLA President
Jul 30, 2020 in Leightons News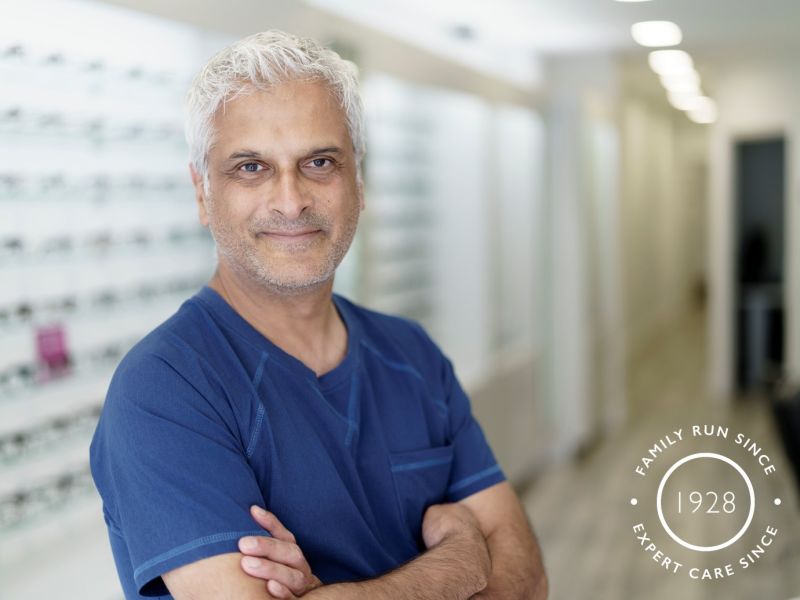 We're delighted to announce that Indie Grewal, owner and optometrist at Leightons St Albans, has been elected as the new President of the British Contact Lens Association (BCLA). He will give his inaugural Presidential Address to BCLA members in September, an event which is always eagerly anticipated by contact lens practitioners, and this year it will be held virtually for the first time.
What is the BCLA?
The British Contact Lens Association is a membership organisation that supports its members throughout their education and professional career with high quality events and resources. The BCLA aims to bring expertise from the world of academia and research in the fields of eye health and contact lenses to improve standards of professional and clinical excellence. In short, the organisation is a hub for the advancement of optometry.
The new BCLA President
The BCLA is led by a Council that provides informed leadership to its members, headed by the President. This year, the role of President has gone to Indie Grewal BSc (Hons) MCOptom DipTp(IP) Prof Cert Glau FBDO FBCLA. Indie is a qualified Dispensing Optician and Optometrist, with more than 30 years' experience in the optical industry. Shortly after qualifying as an optometrist, he joined Visioncare Research as a Research Optometrist, before opening his own franchise with Leightons in St Albans in 2001. He has a special interest in Myopia Management and Multifocal contact lens fitting.
Indie's passion for contact lenses has seen him work with major contact lens manufacturers and, as a key opinion leader, he has presented both in the UK and internationally. Now, in his role as BCLA President, his passion will drive further advancements for contact lens wearers in the UK. Indie said of his new role:
"Being a member and Fellow of the BCLA has allowed me to stay at the forefront of changes in the contact lens industry. It's an honour for me to now serve as President of the BCLA. I'm looking forward to working with the Council and our sponsors to deliver class-leading research and education to help eye care practitioners improve the lives of their patients."
Contact lenses at Leightons
Contact lenses are constantly evolving to be ever more comfortable, convenient and wearable. Indie and his team at Leightons St Albans are committed to fitting the best possible contact lens solution for each individual patient, to help them to live their life to the full.
Whether you're keen to explore the benefits of multifocal contact lenses to help adjust your vision between varying distances, want to find out whether Ortho-K is a suitable option for you, or have questions about myopia management, the team are always happy to help. With so many options now available to suit all types of lifestyle and prescription requirements, there's never been a better time to discover the freedom that contact lenses can offer.
To book a contact lens consultation at Leightons St Albans, just call 01727 865 348, or alternatively you can book an appointment online.