Supporting Brighter Futures this Christmas
Dec 02, 2019 in Leightons News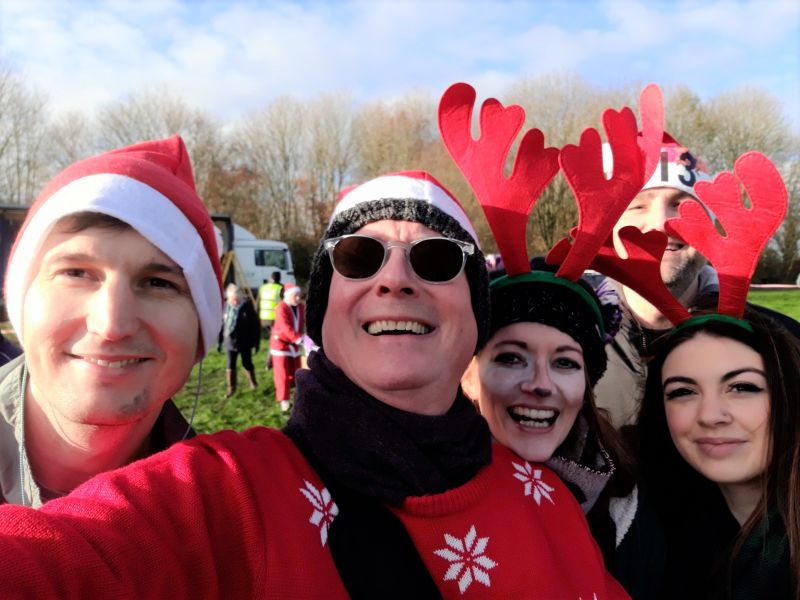 On Sunday 1st December 2019, team members from Leightons Swindon and Leightons Cirencester took part in the Santa vs Rudolph Run in order to raise money for the little-known but very worthy charity, Brighter Futures. Brighter Futures is the Great Western Hospitals NHS Foundation Trust charity that goes above and beyond what the NHS can provide to ensure patients, families and staff have a fantastic hospital environment alongside state-of-the-art equipment and training.
Finding Brighter Futures
Here at Leightons, we've always felt strongly about helping every individual to live their life to the fullest, striving to provide the very best in care and supporting the local community. Every charity we support has been carefully selected to ensure that their ethics are in line with our own. In the case of Brighter Futures, one of our lovely customers strongly advocated their work, so of course the Swindon team wanted to help in any way they could.
Fun Run here we come
To support Brighter Futures in their work helping patients through what can be the most difficult time of their lives, Leightons Swindon and Leightons Cirencester decided to take part in the "Santa vs Rudolph Run" – a light-hearted event dedicated to raising money for Brighter Futures to support local hospital and healthcare centres.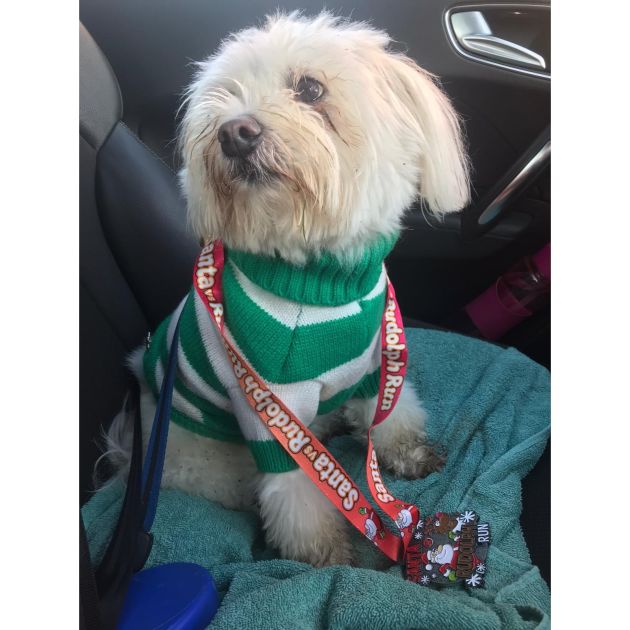 Taking part in the run was Leightons Area Manager Lee Janes, alongside Swindon's Kirsten Carter and Kate Nicholson, James Nicholson (from Cirencester), Chris Sharman (who works in both branches) and Harley the Hound (Kirsten's canine companion). Running for Rudolph's team with all their Christmas cheer and in all their Christmas gear, Lee, Chris, Kate and James all completed a mammoth 10k – no mean feat to be sure! Kirsten easily completed 3k but her fluffy friend Harley didn't fancy the other 7. Not to worry though, he still received his medal!
With the Leightons team all impressing us while out in the cold, they raised over £200! Not a bad effort by any account. Brighter Futures will put this towards funding extraordinary provision of care at Great Western Hospital and in community health sites across Swindon. As well as improving care environments, the charity work to purchase clinical technology and pay for education and training for health centre staff, all of which currently falls outside the NHS budget.
Name the Reindeer
The goodness from Swindon did not stop there! To continue to raise money for this amazing charity, Leightons Swindon conducted a "Name the Reindeer" competition throughout December. With the chill setting in, this reindeer made a home for himself in Swindon, so lots of customers came in to have a guess at his name for a small donation.
Congratulations to Mrs. Day, who correctly guessed the reindeer's name (Dave!) and was the lucky winner of a pair of sunglasses.
With the run and the reindeer, in December Leightons Swindon managed to raise almost £300, all of which will go to helping Brighter Futures continue their vital work.
Leightons Swindon is thrilled to have taken part in this event for such a worthwhile charity, are proud of their team's personal achievements on the run (not to be forgotten) and are pleased with the money they've raised. They also hope the lucky winners of the sunglasses will be as delighted as they are, and that they enjoy them in the future (and brighter!) summer months.