Treat Yourself with Sutton's Charity Raffle
Dec 04, 2017 in Leightons News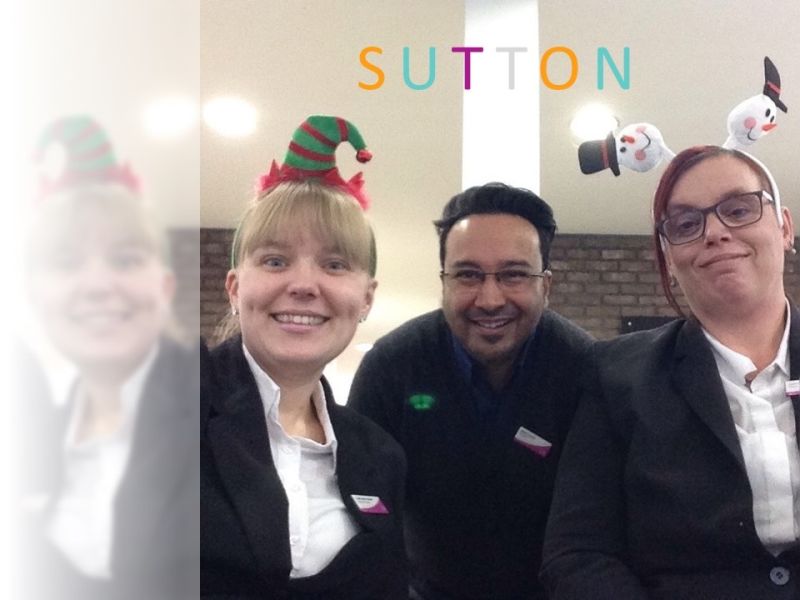 Christmas is often spent treating the ones you love to gifts, but with Leightons Sutton's charity Christmas Raffle, you might just win the chance to spoil yourself a little!
Throughout the whole of December, Sutton will be hosting a raffle and lucky dip to raise money for the Royal Marsden Cancer Charity. This worthwhile cause has had an incredible amount of support from other local businesses and it's no wonder. The Royal Marsden hospital in Sutton is a world-leading cancer centre, within the last year spending over £21million on cancer research.
The first prize is a pair of designer sunglasses of your choice from our store! Runner up prizes include:
New 'do at Rush Hairdressers
A meal for two at The Old Bank restaurant
A meal at Nando's
A new flower arrangement from Flowerscents
A Ralph Lauren polo shirt from Luxottica
Hotel Chocolate, Wine, smellies and many more gifts to be won!
So not only will you be donating to a wonderful cause, you might be lucky enough to get a little gift yourself.
This year Michael Fox ran a marathon to fundraise for the Royal Marsden- there are loads of ways you can help raise money. For more information about the invaluable work that the Royal Marsden Cancer Charity do, you can visit their website and see what your support can do.
"Fantastic! I arrived early for my appointment and was warmly greeted by Jackie, who offered me tea/coffee. Farah Aleem was professional, friendly and very patient regarding my many questions regarding contact lens and glasses. Finally, Bablu Alam discussed all options and prices concerning my new glasses. Lovely team - would recommend 100%! Jackie was incredibly helpful in advising me on style, colour and size of my new frames. What a star! :)" Mrs Jacqueline Wilson
"WONDERFUL!! Mr Fox was so caring and explained well everything in the tests he was doing. He could not have been more patient. I would never ever go anywhere else to have my eyes tested. As I said - I repeat wonderful." Patricia I. Turtle
"One word - FABULOUS!!! Attention to detail, explanations, customer appreciation 110%! Thank you. Michael Fox is superb, so clearly accomplished and knowledgeable! Bablu Alam, so in command." Dr Brian Kolbe
"Altogether a very good experience. My NHS hearing aids were near useless so I never wear them. These new ones allow me to hear everything! Plus, the actual process of obtaining them was first rate, with Dino and his colleague providing an excellent service and answering all my questions. The aids are not cheap but believe me, they are worth every penny. I was missing so much before!" Dr Jennie Treleaven