For every man
Established since 1988, Hero for Men is one of the most recognised and trusted glasses brands with various styles on offer. Hero glasses & sunglasses are designed for the everyday man, with their practical and on-trend styles.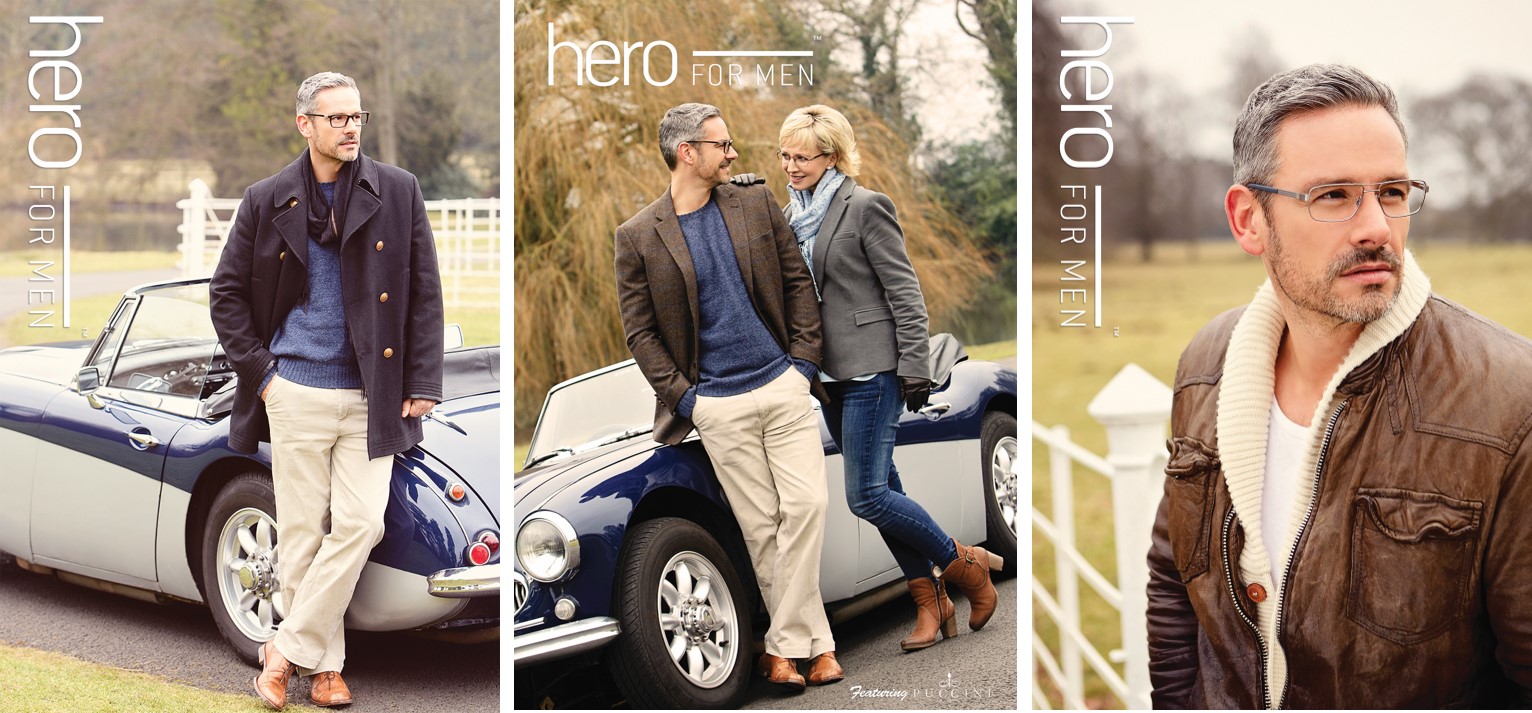 Technology for design
The collection features a fantastic range of classic and contemporary men's designs that utilise the latest materials and manufacturing techniques. The designs include materials such as Titanium, ultra-light Swiss TR90 and technological advancements like the 'Techniflex' hinge function. The Techniflex hinge adds extra support and strength to the frames giving them a more robust quality for the price point.
Hero for Men frames are easily adjusted with the popular 'Easyfit' option, this offers dispensers a more varied choice of eye and bridge sizes, and boasts easily adjustable temple lengths to ensure optimal comfort and a perfect fit.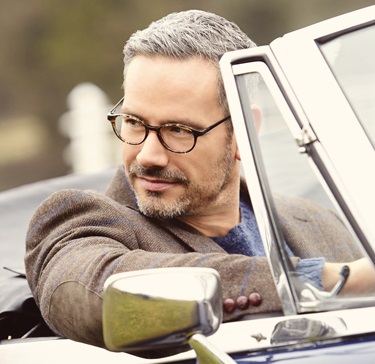 With any attire
The Hero for Men collection offers a variety of designs for men, from more classic styles, to something with a bit more intrigue. The classic designs are suitable for everyday wear, simple yet definitive these models work well with any outfit. For those looking for something a little more daring, Hero for Men offer more contemporary styles, for example, clip on polarised lenses. These create a more interesting look, whilst protecting your eyes from the sun's harmful UV rays. With the option of glasses or sunglasses, Hero for Men offer protection and vision aid whether you're in the office or on the beach!
Hero for Men truly is a hard-working brand, for every man, with the 'Easyfit' option their frames will fit almost any face. With the variety of style choices available, that typically look good with any attire, it's no wonder they're so popular. We make the experience of choosing your glasses easy with flexibility that works around you.
To view our range of Hero glasses and sunglasses, visit your local branch stocking the range and our dispensing opticians will be more than happy to help you select the best frames for you. Why not also book an eye test online to see whether your eyesight or prescription has changed?